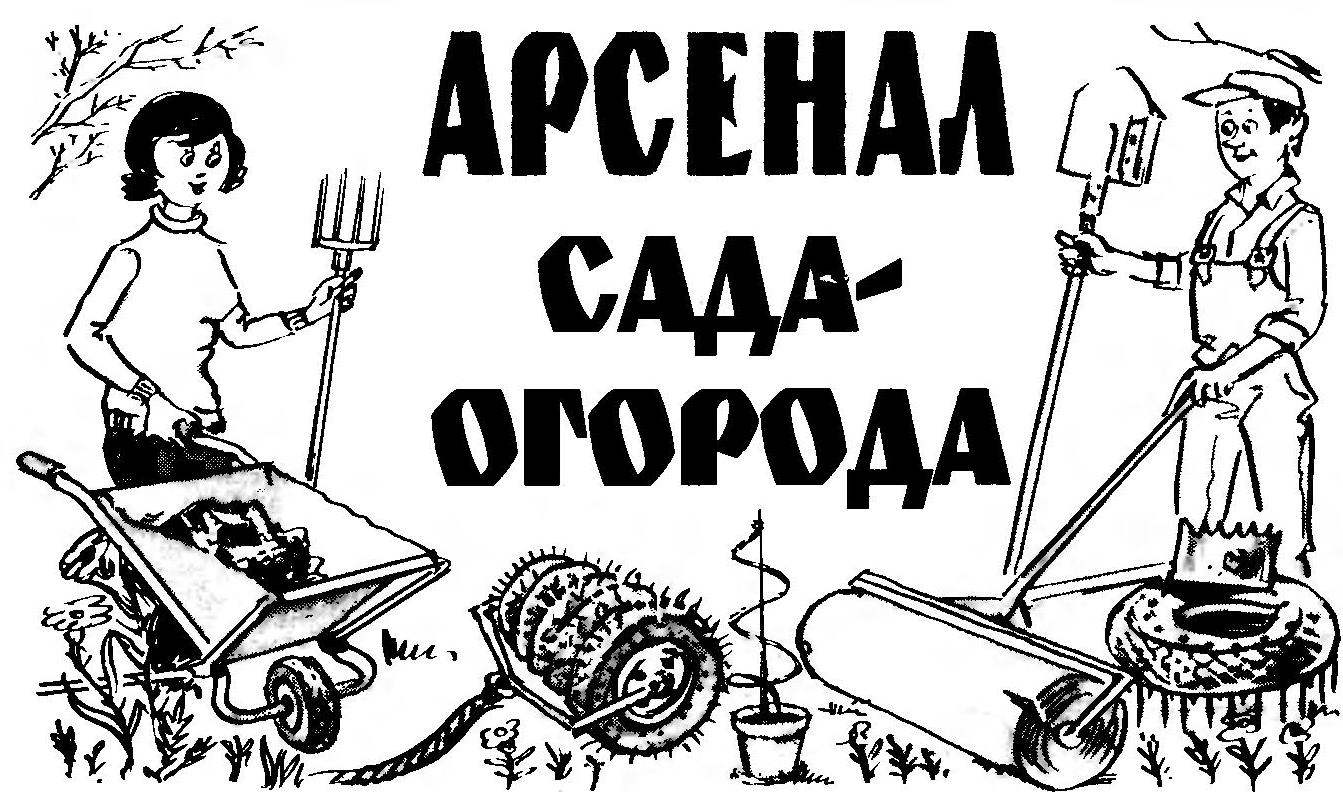 In any even feature a mini-"Kirov workers", "kubotai" and other upscale appliances individual economy can not do, probably, without manual equipment. Through the ages, they, in essence, little has changed. And no matter how they fought technical thought, played design, still in front of us "Taskala capacity from the handle and driving wheel" — car, "shell blade for digging, vygreba, nawalka and peresypi loose bodies" spade "hoe tool" — hoe… On how to create much-needed for the garden, the Arsenal, the magazine contacted more than once (see for example, № 4'85,6'91,5'92,7'92,9'92,9'93). The present factsheet — publications of the Hungarian "Earmaster". Sure, we offer ideas and solutions can come to mind to our readers. Moreover, to embody in any life would be quite capable of any, even a beginner samedelman.
FOLDABLE WHEELBARROW
Folding designs there are many. The same lady's parasol, for example. Or, say, a well-known bed-raskladushka. But to "book", and then "accordion" packaged roomy enough gardening tvcca…
Meanwhile, fans make things with their hands developed even so unusual, nazalost would design. One of the best options emna, compact folding Tacheng and is offered to attention of readers.