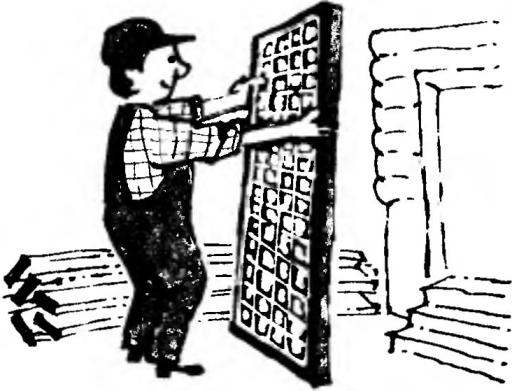 A pity to throw away scraps of plywood, thin boards, chipboard, even if there is no place to apply them. However, I have a suggestion: make from scraps of a kind of wood-air oven. This will require glue (PVA or epoxy), sticks, strips, paint (or varnish) and possibly the fabric (e.g. old sheets). Required tools — a hacksaw, or "circular saw" .
So, explain the main idea and the details will depend on your capabilities or intentions.
First of all of the available material is cut into more or less the same tile (say, of size 100×50 mm). If you use trim a different thickness, the workpiece skomplektovat thickness in three groups so that you can put three even layers.
The second phase of training is to build a framework of bars for the size of future boards. Frame yet do not bind, and only lay on a flat surface where you will be working with blanks. Then proceed to build the actual wood of the air plate.
Within the specified framework will lay out the first layer of material in a staggered manner, as shown in the figure. This is the front layer, because regardless of all subsequent actions he must be the most smooth.