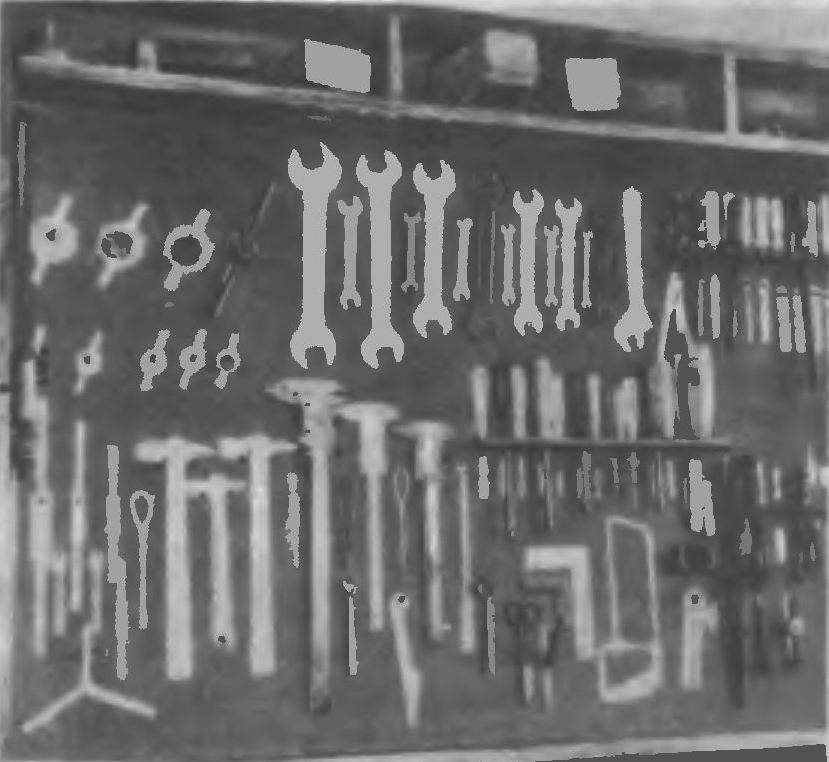 It is convenient to use the tool, hanging on the vertical wall panels, where each key, the screwdriver, the nail file has its own location. So at the end of the work cleaning of instruments was time-consuming, Verite of paper the contour of the image and glue to the panel in the appropriate place.
I. TATARKIN, Shakhty
Recommend to read
THE INSTRUMENTAL IMPROVISATION
Every GameSpy master keeps his tools in different ways. Most often just keep them in an old suitcase or a crate of parcels in a closet or in the attic, folded haphazardly. Here is a...
INSTEAD OF BRUSH — NAIL FILE
Fall on the overgrown around the pond Bank on clothes to nacelles seeds series. Brush cleans the clothes from seed very bad. Helps file with an average (not small) notch. Sliding...