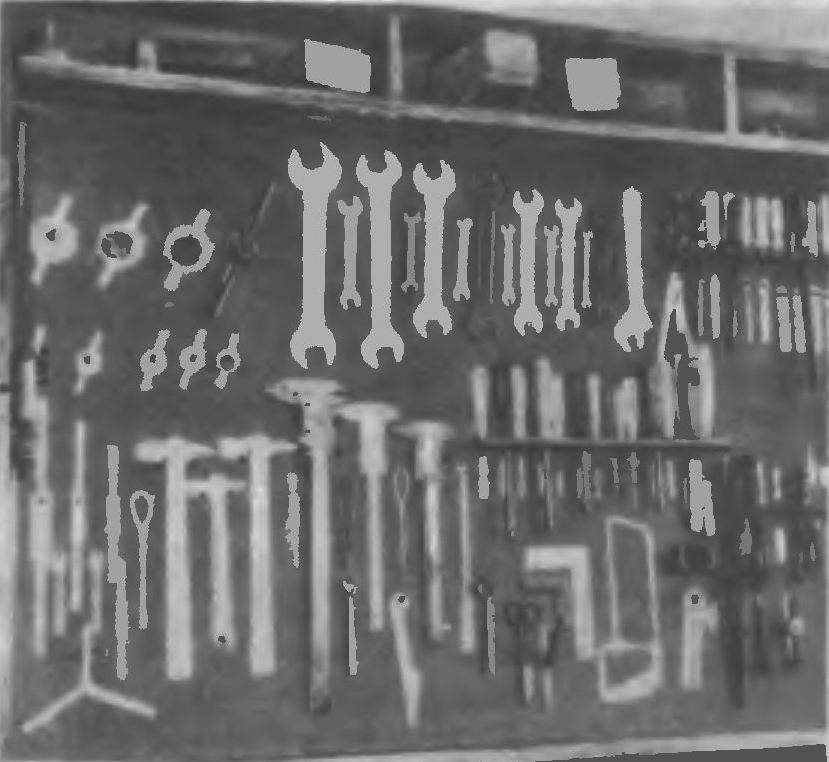 It is convenient to use the tool, hanging on the vertical wall panels, where each key, the screwdriver, the nail file has its own location. So at the end of the work cleaning of instruments was time-consuming, Verite of paper the contour of the image and glue to the panel in the appropriate place.
I. TATARKIN, Shakhty
Recommend to read
TABLE UNIVERSAL
In one of the shows can viewers was submitted to design a universal machine, designed by the engraver of the suburban town of Troitsk Y. M. Orlov. Not only a discussion of a design...
STILL THE TWO PROFESSIONS
Six keys replaces all known uniwersalny Cycling CPUC. However, in this tool are also two dopolnitelnye functions. So, wearing his cut-outs 1 and 2 on the wing nut, will receive a...