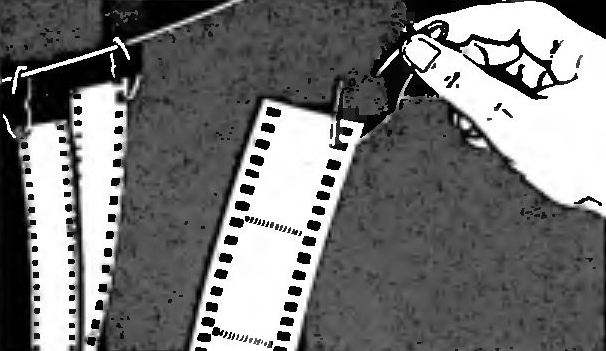 For fixing the film during drying, usually use special clothespins or clips. But if these instruments are at hand does not, they will replace ordinary paper clip.
Recommend to read
NOT FROM THE COLD
Truck drivers all over the world like to wrap the "wheel" wheel with a plastic cord or a plastic tube: rough, but it is believed that beautiful and practical hands do not slip. Owners...
"HARLEQUIN" AND THE FURNITURE AND TOYS
The baby's room is a multifunctional room: there should be a place to practice, and sitting area, and free space for the game. Also needed containers for clothing and toys, shelves for...