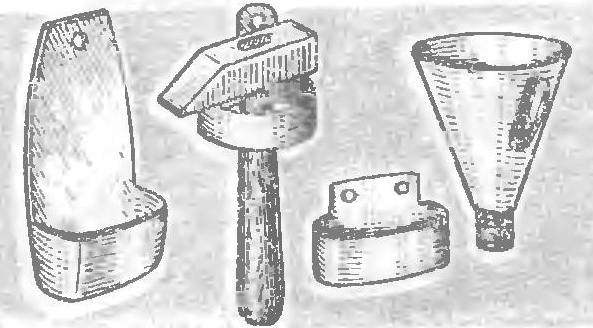 Just a sharp knife needed to turn an empty plastic shampoo bottle, washing tools, preparation of household chemicals in a number of useful things: a ring with a small eyelet can be used as a suspension bracket to a suitable tool, the lower part with bottom and a flat side wall — like wall-mounted soap dish or a pocket for small items, but the upper part of the conical tank — ready funnel.
Recommend to read
POLISH… SOAP DISH
When processing the surface of any material, whether metal, plastic or wood — always a problem: how best to fix sandpaper to make it easy to work with. In this case, can help out an...
WHEN WE RAN OUT OF SHAMPOO
You have repeatedly placed the tips where can I find the use of plastic containers of shampoo. I don't throw it away. Those that phobophile diameter, use as holders for rolls of paper,...