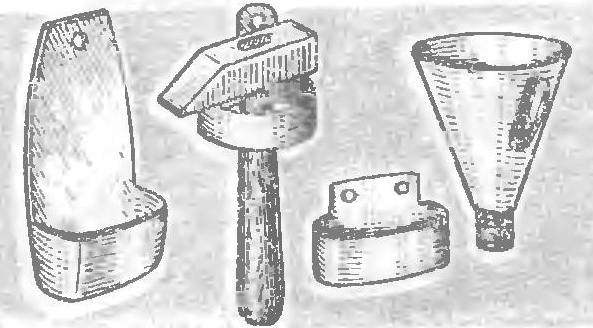 Just a sharp knife needed to turn an empty plastic shampoo bottle, washing tools, preparation of household chemicals in a number of useful things: a ring with a small eyelet can be used as a suspension bracket to a suitable tool, the lower part with bottom and a flat side wall — like wall-mounted soap dish or a pocket for small items, but the upper part of the conical tank — ready funnel.
Recommend to read
SEVERYANKA WITH MOTOR
The hostess, having flat knitting machine "Severyanka", appreciated the convenience and time savings that it brings to the house. From a simple scarf to a beautiful dress with a complex...
INSTEAD OF SAIL — ROTOR
Apparently, in the technical work appeared in the phenomenon that can be called bottle-modeling. The fact that modelers in different fields are increasingly used... plastic bottles. From...