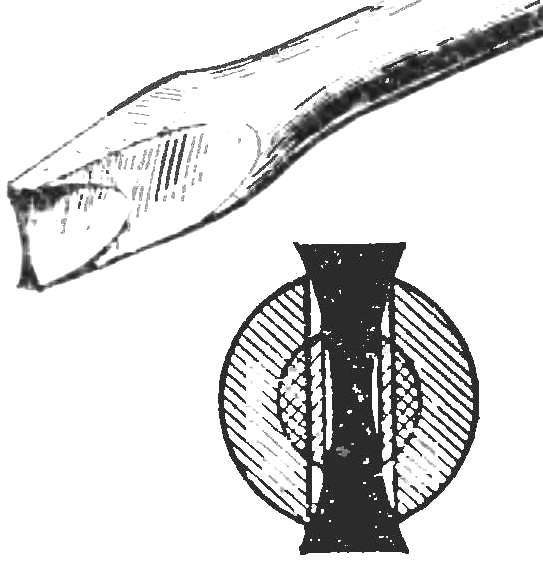 What should be the thickness of the soldering tip screwdriver? Thick more firmly, and slim is suitable for use with small screws and bolts. Combine the advantages of both by replacing traditional flat sharpening stinger combination: with semi-circular longitudinal grooves. This will ensure that the working edge of variable thickness. A screwdriver on the shoulder screw with any width.
Recommend to read
Insurance for drill
Drill chuck, in particular manual, is not always able to keep the drill from turning when machining hard metals or release of the cutting edges of metal. It solves the problem of the...
OF EGG CONTAINER
Offer to store small bolts, screws, nails, nuts and washers, and any other such trifle — cell cardboard or plastic container from under the eggs.   V. GOLOVASHIN, Rybnoe, Ryazan region.