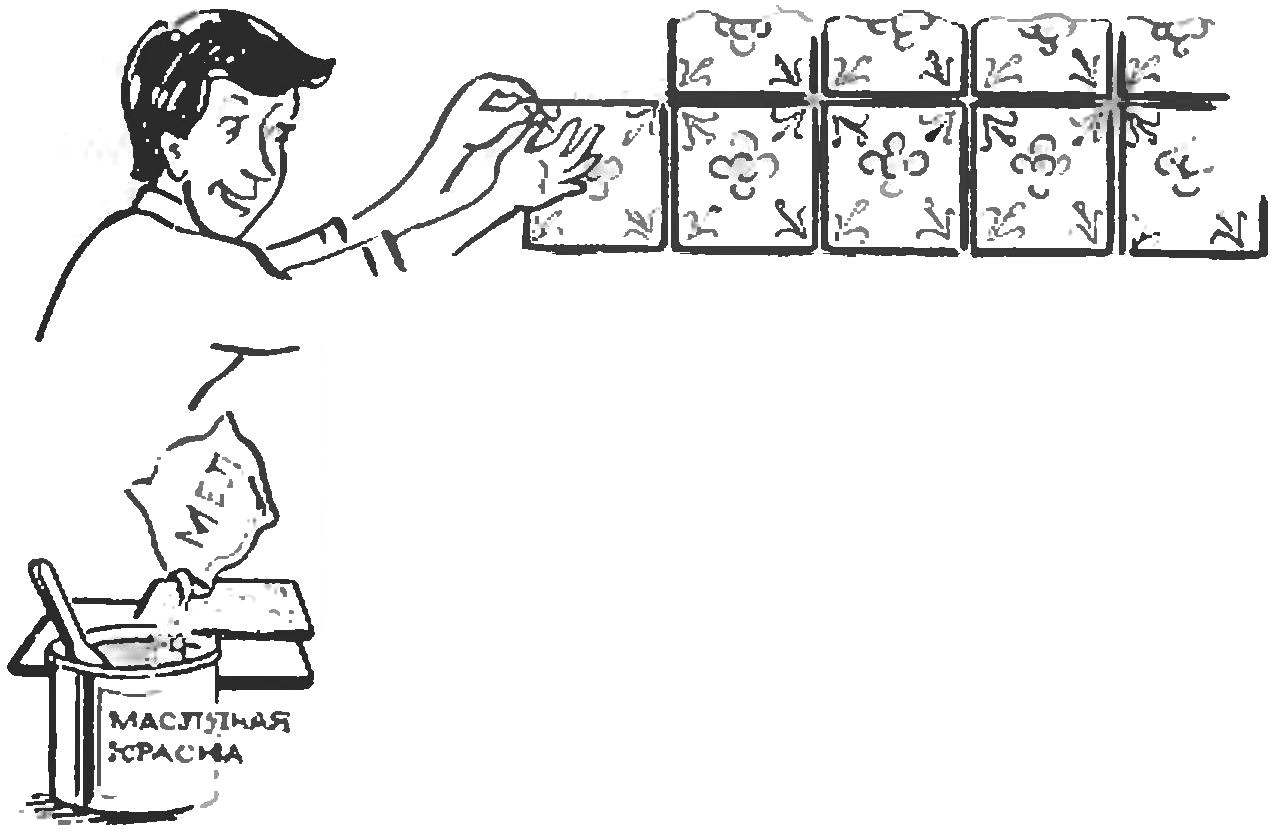 Tile for facing of walls can be laid not only on cement mortar or special mastics. Experience shows that quite satisfactory results are obtained by the use of oil paint with the addition of the sifted chalk —to density of sour cream. To obtain high-quality veneer, it is necessary to carefully align the wall surface, controlling ve using put a flat plank or Board.
After a label of 1 — 2 rows of tiles the surface must be carefully cleaned with a dry cloth, because the dried adhesive composition with nothing but the solvent can not be removed.
Recommend to read
MIRROR, MIRROR, HELP!
Pipes of heating are laid, usually near the walls, and even along corners. On the reverse side is difficult not only to paint them, but even control the quality of work. To tighten the...
THE WIRING IS INVISIBLE
Typically in any room can be hung not more than one ceiling lamp. And architects and builders for some reason believe that the ceiling is appropriate only one chandelier, and for local...