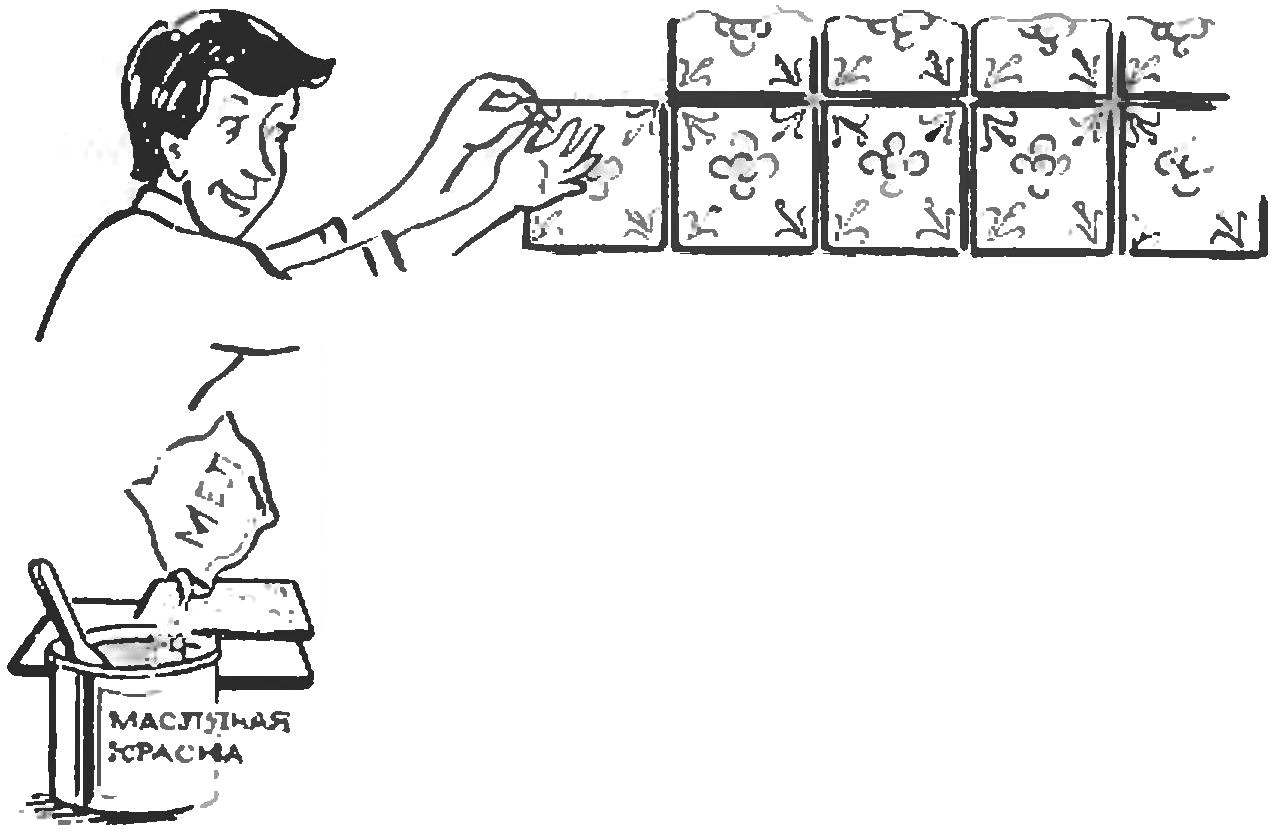 Tile for facing of walls can be laid not only on cement mortar or special mastics. Experience shows that quite satisfactory results are obtained by the use of oil paint with the addition of the sifted chalk —to density of sour cream. To obtain high-quality veneer, it is necessary to carefully align the wall surface, controlling ve using put a flat plank or Board.
After a label of 1 — 2 rows of tiles the surface must be carefully cleaned with a dry cloth, because the dried adhesive composition with nothing but the solvent can not be removed.
Recommend to read
ENDLESS SAW
In the tool Arsenal of any mug or a self-respecting modeller-athlete of the device for sawing wood takes a special place. Many problems can be solved with the help of a specialized band...
CASE TOKEN
The case of a thick marker can be used for storing all kinds of small items (e.g., drills), if you remove the writing end element.   Such a container is easily mounted on clothing...