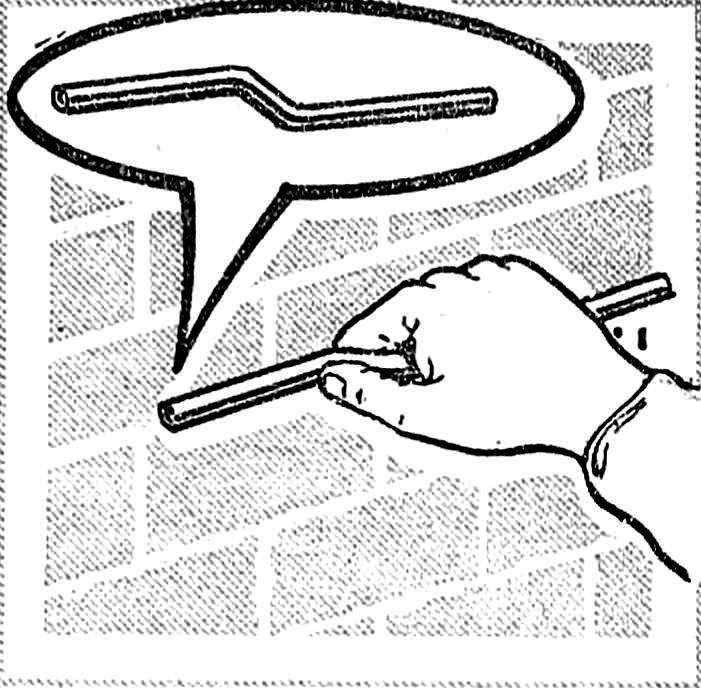 When performing masonry great aesthetic importance is the jointing. Use to perform this operation cut tube Ø 10— 12 mm by bending it as shown in the figure.
Recommend to read
POCKET WINCH
A huge family of various lifting devices — from the powerful gantry and tower cranes to simple pulley— added another accessory device, designed by the innovators of the scientific...
FOR BUSINESS AND TRAINING…
This bike has unusual pattern and drive: two steering wheels, instead of rotating the pedal — levers. The force on the chain is transmitted when a cyclist privste from the saddle. And of...