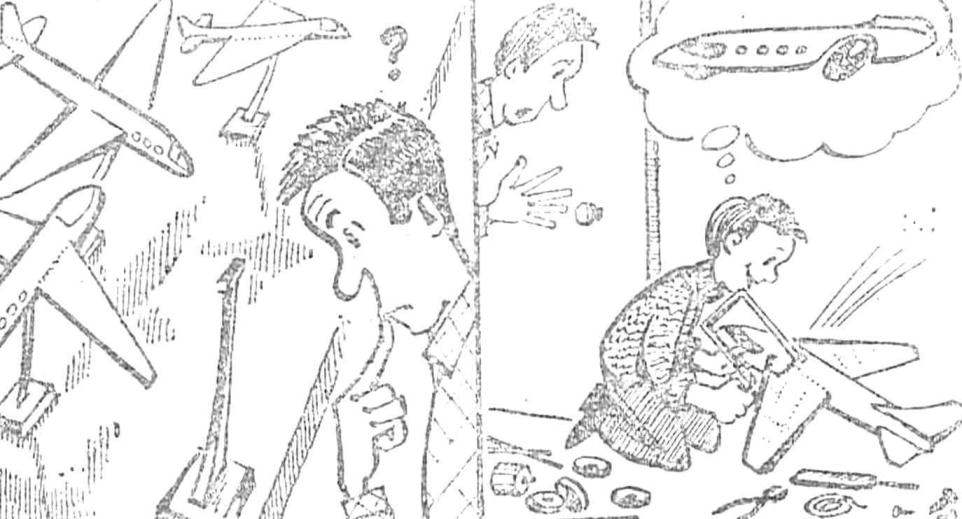 Originally solved the problem of production of the fairing for racing córdoba in the box O. UFOs from the city of Ilyichevsk of Odessa region. He refused a long and laborious work with wood and uses ready-made parts — housing from industrial plastic kits. copies of the aircraft. It is only necessary to reinforce the thin-walled shell in intense areas with fiberglass and epoxy resin, and cut the lower part of the fuselage. Best suited case from a large transport aircraft, the keel is either not trimmed or shortened.
The head of the motor through the slotted hole in the former the fuselage is removed. If you need to close and the cylinder of the engine, it is easy to make additional fairing of fiberglass. The use of such semi-finished model turns out beautiful, "aerodynamic" shape, and the plastic fairing is not less reliable than other, classical options.
Recommend to read
SEW… SOFA
Many home masters are experiencing difficulties in the replacement of old fabric on the new furniture. For sewing the covers, making upholstery convenient to use the needle, which is...
Mil Mi-1
When in 1947 the head of the laboratory helicopteros Department of TSAGI Mikhail mil proposed for consideration of the interdepartmental Commission on development of the helicopter in...