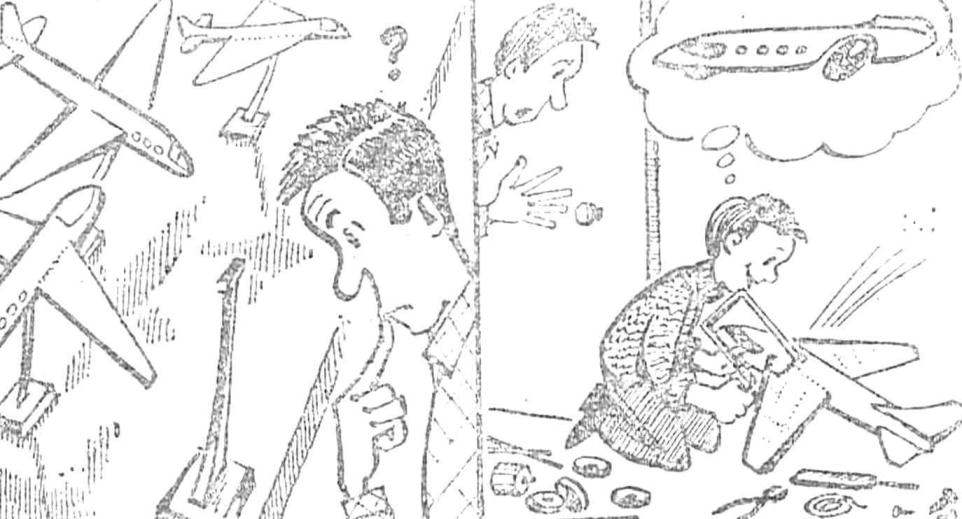 Originally solved the problem of production of the fairing for racing córdoba in the box O. UFOs from the city of Ilyichevsk of Odessa region. He refused a long and laborious work with wood and uses ready-made parts — housing from industrial plastic kits. copies of the aircraft. It is only necessary to reinforce the thin-walled shell in intense areas with fiberglass and epoxy resin, and cut the lower part of the fuselage. Best suited case from a large transport aircraft, the keel is either not trimmed or shortened.
The head of the motor through the slotted hole in the former the fuselage is removed. If you need to close and the cylinder of the engine, it is easy to make additional fairing of fiberglass. The use of such semi-finished model turns out beautiful, "aerodynamic" shape, and the plastic fairing is not less reliable than other, classical options.
Recommend to read
"TRIPOD" FOR THE ROD
Sometimes in fishing there is a need to put the bait, take the bait, Sneath from the fire pot with the finished soup, and the hand is not even an ordinary slingshot. To get rid of this...
THE DYNAMICS OF THE RESONANCE EXHAUST PIPES
The use of the resonance of the exhaust pipes on the engine all model classes allows us to dramatically improve athletic performance competitions. However, the geometrical parameters of...