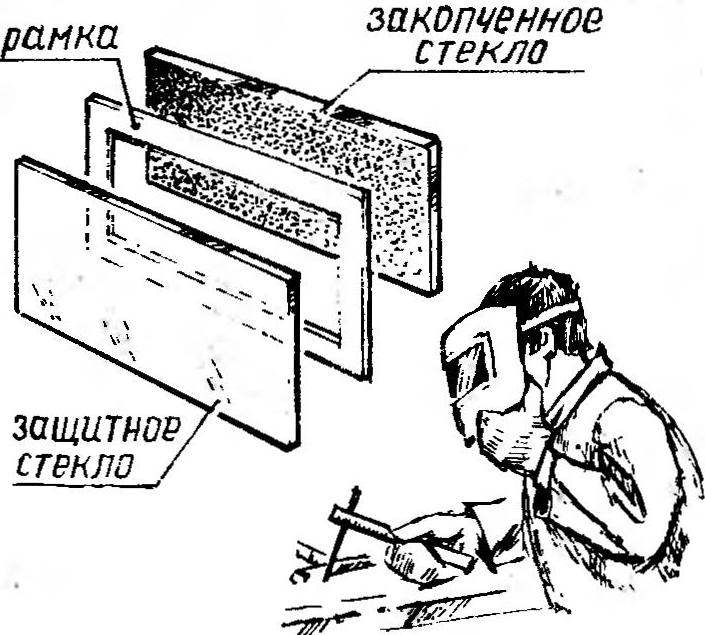 Good protective glass on the shield or the mask of the welder can be done independently. To do this, cut out two Windows of the same size that the visor or mask, and smoke one of them. It remains only to glue them (having laid between the glass paper gasket) ordinary silicate adhesive.
E. BOULUKOS, St. T e R m e s, Uzbekistan
Recommend to read
WITHOUT A BRUSH AND IS CONVENIENTLY
Offer an easy and convenient option of using paper glue sold in plastic bottles without a brush. On the lid of the bottle make a hole with a diameter under the core-tube of a ballpoint...
END-EXPRESS
For more convenient use of masking tape or duct tape, there are special tapes with a knife, not giving to the same after use to stick the remaining end. In the absence of such a device...