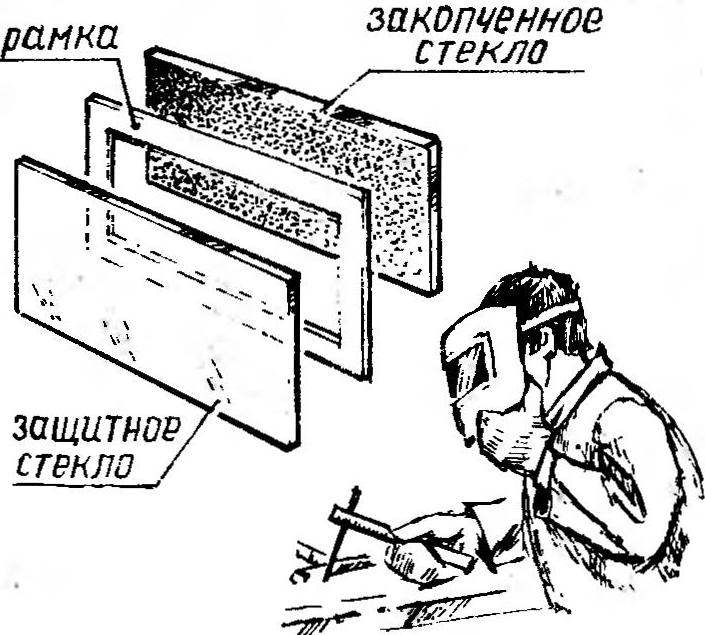 Good protective glass on the shield or the mask of the welder can be done independently. To do this, cut out two Windows of the same size that the visor or mask, and smoke one of them. It remains only to glue them (having laid between the glass paper gasket) ordinary silicate adhesive.
E. BOULUKOS, St. T e R m e s, Uzbekistan
Recommend to read
"HAIRDRYER" FOR WELDING
Offer DIY (and home) is a device for welding plastics. However, it can be used to solve a variety of problems of technical work — for example, to blow away solder from electronic circuit...
IMPROVED PROBE
Primitive "control print" — electroputere with two wires and the lamp — not the best device for "continuity" of electric circuits. Commercially available testers and isometry is also...