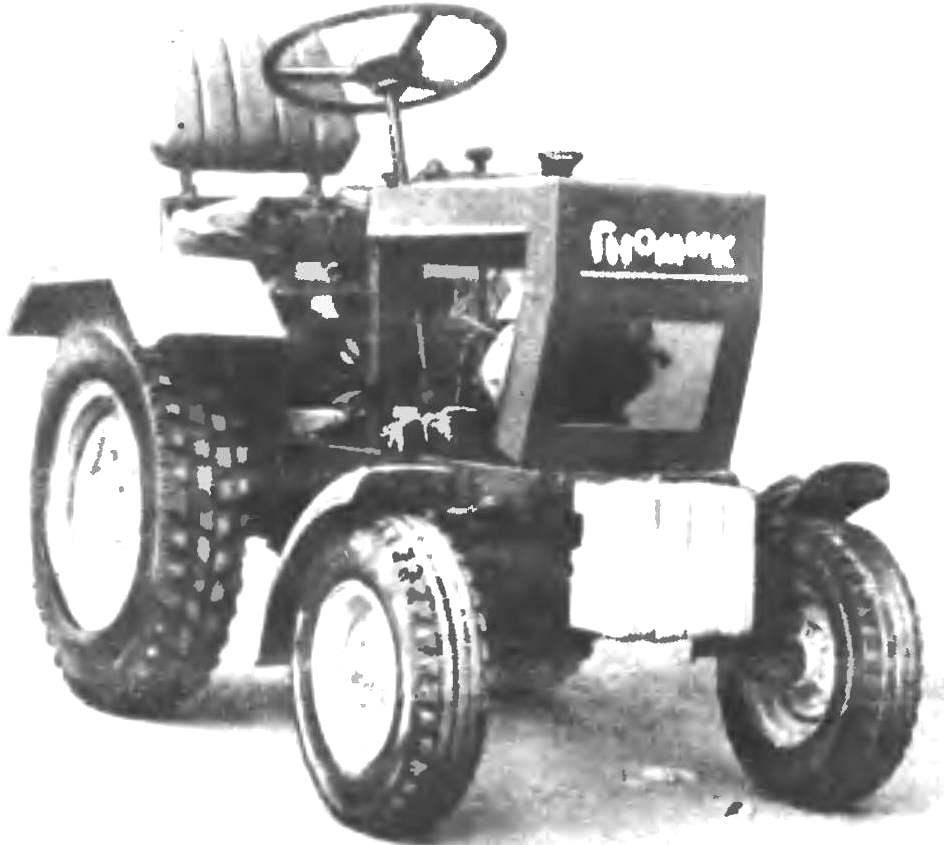 With a minimum of welding operations, avoiding difficulties of manufacturing in more modest circumstances than the school shops complex assemblies and precision parts to make your tractor versatile — such a task put before him a young technology under the guidance of teacher work secondary school number 3 g. Vyatskie Polyany N. Dulova. Developed original design I. golovizin, S. Karaulov, A. Martynov, Yu. a. Nagovitsyn and other school craftsmen began amicably "to translate into metal". And now deservedly reaping the results of their work.
Mini-tractor "Dwarf" turned out to be extremely successful, unpretentious and easy to operate. A large trailer, plough, and cultivator, of the site and other mounted agricultural implements has made this machine a reliable helper when performing various works on the school grounds.
Design made by students of the school of the tractor was determined, in General, the selection of basic units of transmission and chassis parts. The engine used from scooter "Vyatka-150 M". Suitable from equally popular among homebrew "Tourist". Its capacity is 7 HP As shown, this is sufficient for universal mini-car, main purpose of which — the mechanization of various works on the school grounds, and clearing snow and transporting goods (also homemade) trailer. Reliable cooling of the motor provides forced air cooling.