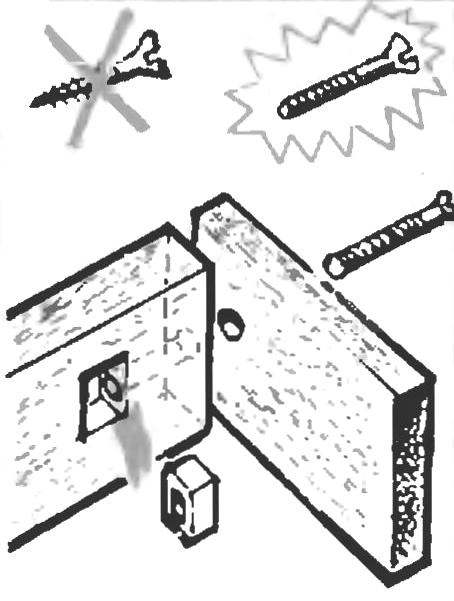 Wooden parts are often connected by screws. However, this connection is not always acceptable if you are dealing with blanks, for example made of chipboard, which in this case pipetted or crumble, especially under high load conditions.
In these cases it is better to use a technique used in the furniture industry: in one part carefully select fixings window under the nut, and the other is drilled a hole through which is passed a screw. After tightening get a solid and reliable connection.
Recommend to read
SCHOOL AIRCRAFT
You decide to build an airplane. And immediately before you the first issue - what will it be? Single or double? Often it depends on capacity of the engine, availability of necessary...
THE SECOND LIFE OF KMD
Not everyone from the acquired samples of the Microdrive brand of KMD-2,5 can be considered excellent. The only work of domestic "diesel", despite the instability of quality of...