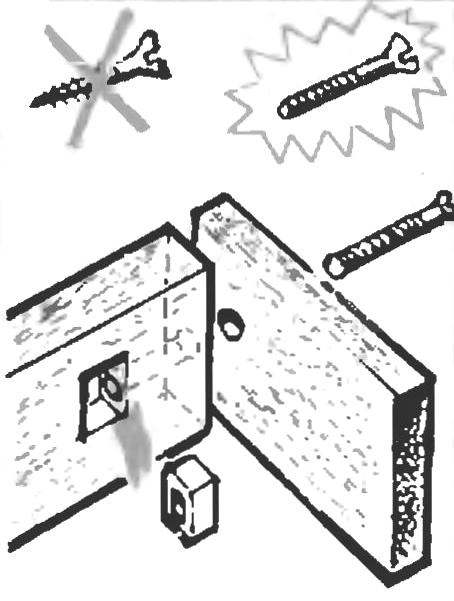 Wooden parts are often connected by screws. However, this connection is not always acceptable if you are dealing with blanks, for example made of chipboard, which in this case pipetted or crumble, especially under high load conditions.
In these cases it is better to use a technique used in the furniture industry: in one part carefully select fixings window under the nut, and the other is drilled a hole through which is passed a screw. After tightening get a solid and reliable connection.
Recommend to read
AND WILL LOOP HIDDEN
Offer homebrew. engaged in the manufacture or have manufactured furniture with doors mounted on piano hinges to replace them on domestic furniture, because the presence of piano hinges,...
BUCKET-MACHINE
Whether the house the garbage disposal if there is still an intermediary is usually a bucket that have, as a rule, in the bedside sink. However, and sheltered thus, it is preferable to...