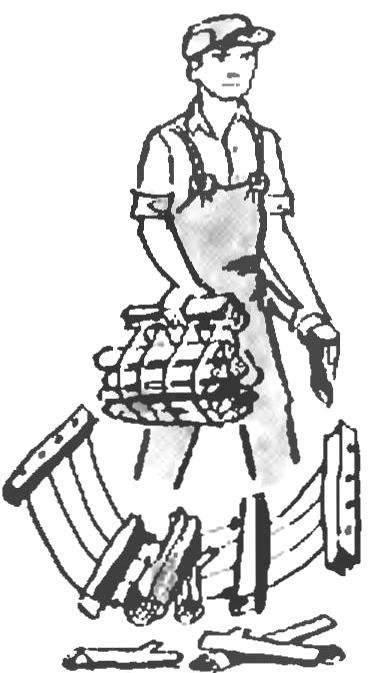 This device really looks like a small hammock. But the wood has a direct relationship — used to carry them. In a small sticks (better to have four) are drilled through holes through which skipped the rope and tie knots or any other method on the outer bars. Nodes – constraints it is advisable to tie and to the sides of the two middle bars, so they do not slid to the center. All device ready. It is helpful to move from the woodshed "bundle" of wood to the stove or fireplace. In this extreme bars will serve as handles.
Recommend to read
Metal processing custom: features
To date, the most popular are metal fabrication services custom service companies, whose activity is directly connected with the processing of metals.   The process of making...
EAGLET, HAVE NOT HAD TIME TO GROW UP
at the beginning of last century, the pilots noticed that the landing of the aircraft when the height was commensurate with the chord of his wing, there is an additional lifting force,...