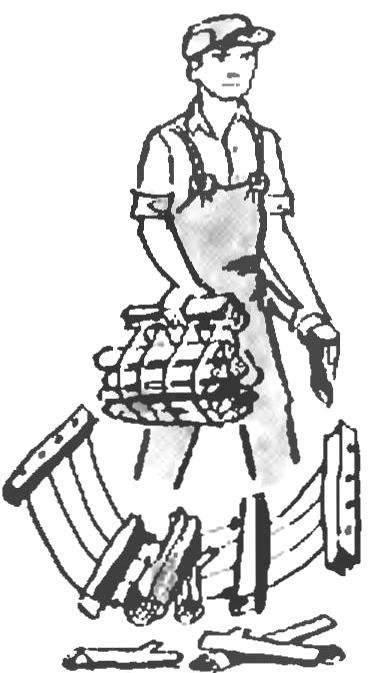 This device really looks like a small hammock. But the wood has a direct relationship — used to carry them. In a small sticks (better to have four) are drilled through holes through which skipped the rope and tie knots or any other method on the outer bars. Nodes – constraints it is advisable to tie and to the sides of the two middle bars, so they do not slid to the center. All device ready. It is helpful to move from the woodshed "bundle" of wood to the stove or fireplace. In this extreme bars will serve as handles.
Recommend to read
GOAL – ZENIT
Today we want to introduce readers passionate about rocket modeling, with interesting design, developed and applied with success in competitions Czechoslovak athlete Joseph Rihoy. In...
RAIN, RAIN!
Without summer there is no rain. Sometimes it seems that they are the end-edge is not... So let's try to figure out how much rain falls every day throughout the summer camp. We will do a...