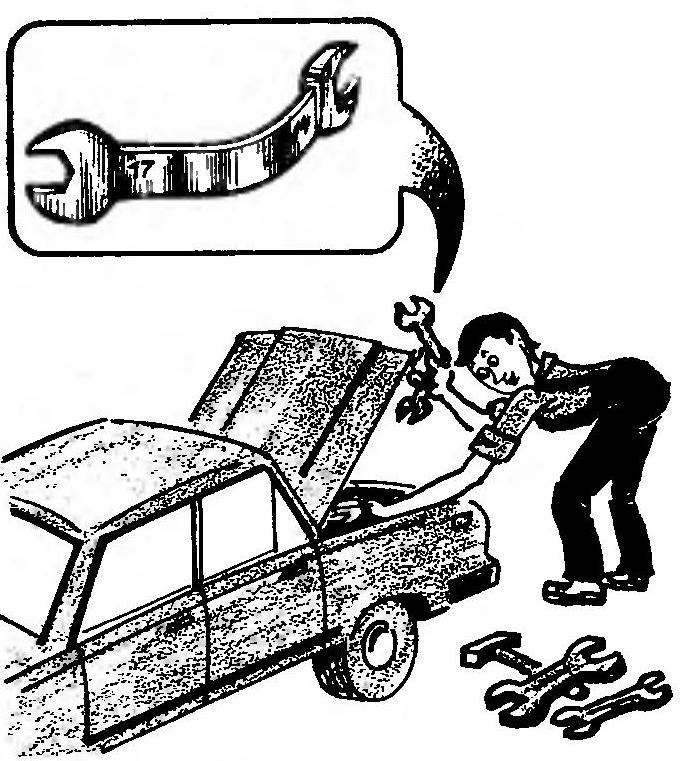 The starter on cars IZH 412, M-2140 and their modifications is attached by only two nuts, but they are very difficult to reach not only the usual key, but the mechanical head. So we need standard open-end wrench 17×14 flexing, as shown in the figure. Such a tool to turn (and turn) the nuts securing the starter much easier.
Recommend to read
Horned adjustable
This upgraded wrench I use for many years and I think it is very convenient. Drill a hole and his lips pressed to two steel pins, I was a versatile tool to unscrew and also hidden castle...
SCREWDRIVER FOR CRACKS
In a small space is much easier to work here is a homemade t-shaped screwdriver. Take a hexagonal rod or pin (with a few wrapped on her nuts) and undercut one end, giving it the shape of...