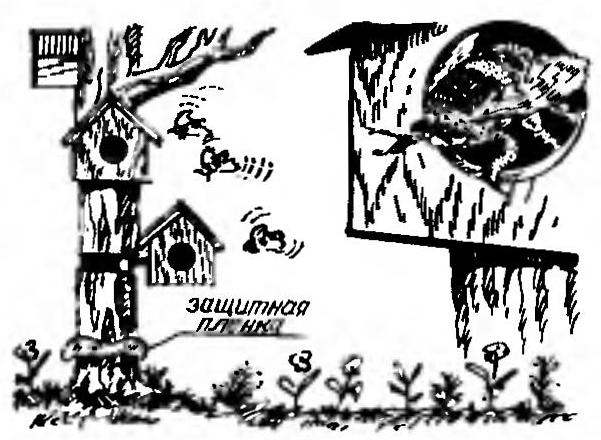 Many people are afraid of bees, but they are universal pollinators in the garden and in the garden. Spring is usually the time the bees leave their shelter: females looking for a nesting site. I help them — organize a multi-storey smelink. It is simple: number of beams in a quiet place, in a spiral — miniature hives of yellow in old boards (height 120 mm, width and depth — 100; a black hole with a diameter of 18 mm); inside — cotton or oakum. Enough two or three such Smolenice on the site — be it a high yield!
Recommend to read
TO AID THE GREEN THUMB
A shovel with a horizontal handle to work much easier, but do not buy the pen new, and normal when the shovel is easy to equip the same. To make it possible in just a few minutes. This...
NOT AIR TO WATER!
That just is not used as a tank for a summer shower on a country or garden site! Here's another original version: car tyre big diameter is glued with a sealed bottom and a removable...