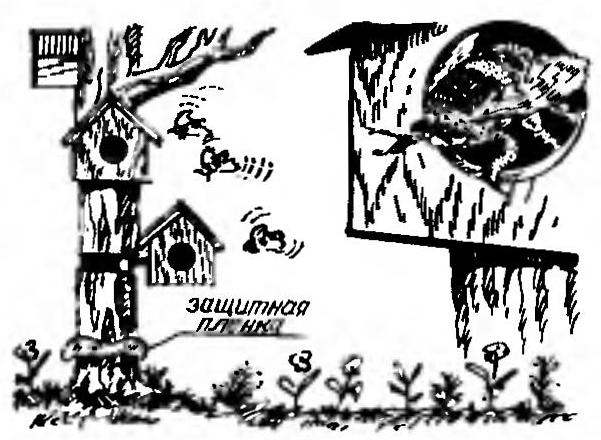 Many people are afraid of bees, but they are universal pollinators in the garden and in the garden. Spring is usually the time the bees leave their shelter: females looking for a nesting site. I help them — organize a multi-storey smelink. It is simple: number of beams in a quiet place, in a spiral — miniature hives of yellow in old boards (height 120 mm, width and depth — 100; a black hole with a diameter of 18 mm); inside — cotton or oakum. Enough two or three such Smolenice on the site — be it a high yield!
Recommend to read
GLIDING CAR…
Curious views accompany this anipa everywhere. And no wonder — too unusual looks drown it in the car... a boat on wheels. We are talking about a vehicle that exists so far in a single...
"The NUTCRACKER"
Existing devices for cracking nuts provide only two or three times the balance of power. We offer universal Nutcracker allows you to crack nuts of all sizes, ranging from small — Ø5 mm...