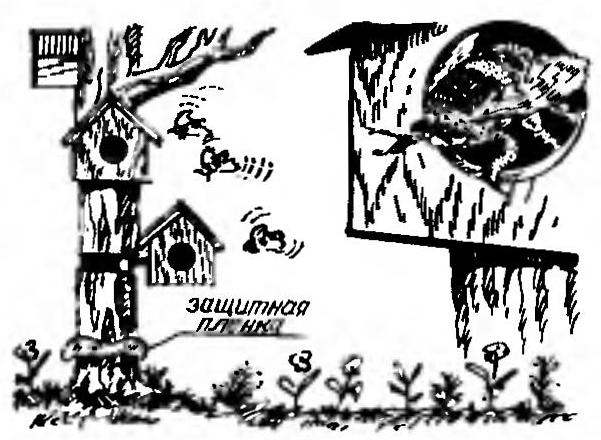 Many people are afraid of bees, but they are universal pollinators in the garden and in the garden. Spring is usually the time the bees leave their shelter: females looking for a nesting site. I help them — organize a multi-storey smelink. It is simple: number of beams in a quiet place, in a spiral — miniature hives of yellow in old boards (height 120 mm, width and depth — 100; a black hole with a diameter of 18 mm); inside — cotton or oakum. Enough two or three such Smolenice on the site — be it a high yield!
Recommend to read
WHEN THE TENSION IS GONE
Many of the houses in the villages and country houses in winter, left without owners, are empty, although things are (sometimes valuable) and appliances remain in them. And then...
AND THE CURVE OF THE
The starter on cars IZH 412, M-2140 and their modifications is attached by only two nuts, but they are very difficult to reach not only the usual key, but the mechanical head. So we need...