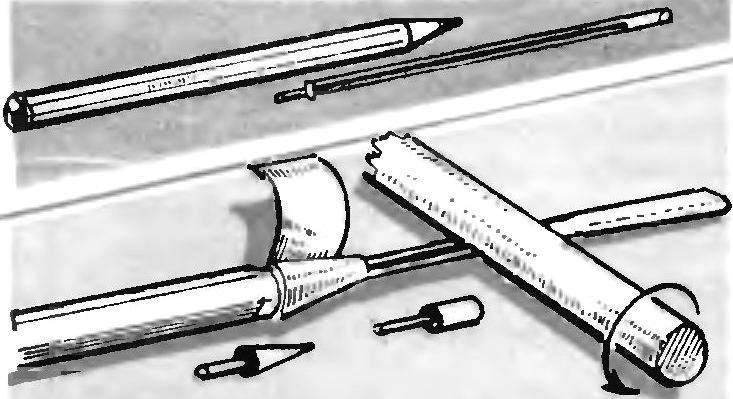 If beautiful ballpoint pen single-use (no refills) spent paste, it can be refilled using a conventional rod and a piece of polyvinyl tape. To begin with pliers or a dull knife remove the stylus pen and a new rod. Align their ends and wrap the joint with adhesive tape or strip of adhesive tape. It is necessary to ride along the rod, flattening it, some cylindrical object and the cavity of the handle is squeezed out of the fill-stem paste. Replace the stylus – pen and ready to work.
A. Larionov
Recommend to read
PNEUMATOS WITHOUT FICTION
For transportation of large cargo by land over distances of hundreds and thousands of miles of not-yet-invented method than the railway. It accounts for in the country about two thirds...
CONVENIENT SOLDERING IRON
The soldering iron is any homebrew. But those who have to deal with modern electro - and radio equipment, this tool is something special. And the requirements for it are quite hard: with...