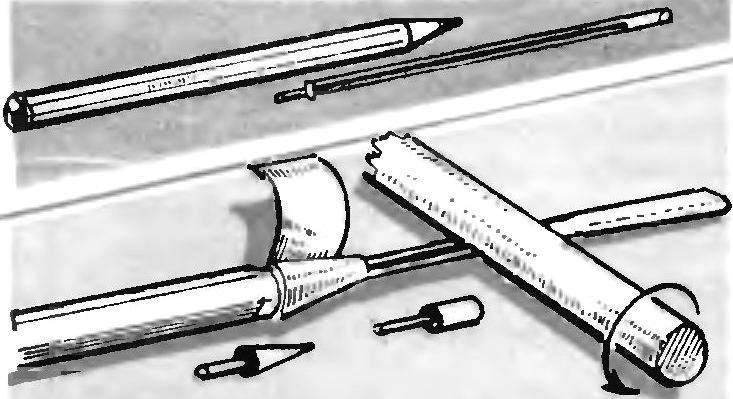 If beautiful ballpoint pen single-use (no refills) spent paste, it can be refilled using a conventional rod and a piece of polyvinyl tape. To begin with pliers or a dull knife remove the stylus pen and a new rod. Align their ends and wrap the joint with adhesive tape or strip of adhesive tape. It is necessary to ride along the rod, flattening it, some cylindrical object and the cavity of the handle is squeezed out of the fill-stem paste. Replace the stylus – pen and ready to work.
A. Larionov
Recommend to read
TABLE-TRIPTYCH
The proposed table is equally comfortable in large and in small apartments. It can be used as a coffee or tea. This table is easy to move to the balcony or the lawn at their summer...
WALKING RECUMBENT
One of the main sources of environmental pollution is the vehicles. Therefore, constructors have a natural desire to create alternative, environmentally friendly means of transportation,...