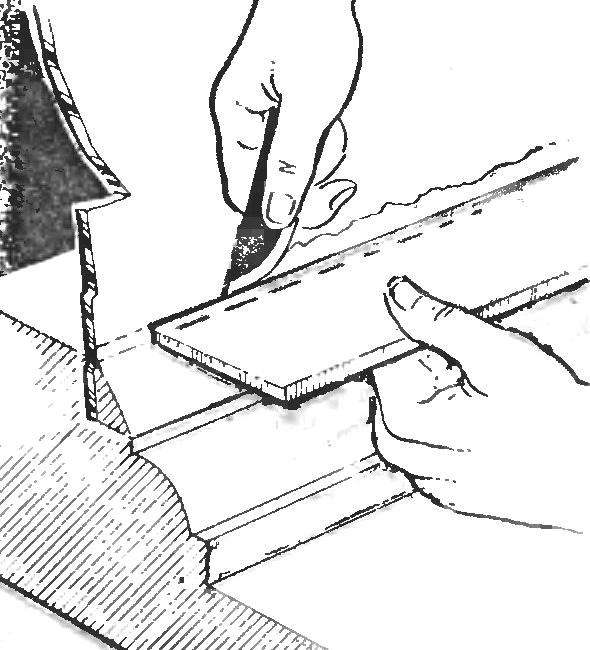 When painting window frames, no matter how trying, and at least one smear Yes gets on the glass. Remove also dried up blemishes without damaging the coating of the frame, not a simple task. A good assistant will be a regular linear metal or aluminum plate. Attaching it to the glass so that the fresh paint of the frame was protected, you can safely scrape off the stains.
Recommend to read
THE HEATER FOR THE ENGINE
Homemade heater for 220 volts was made from the bronze of the thermostat. Hacksaw for iron cut in half and sawn off side bottom outlet, throw everything inside. In the upper part drill...
MODELIST-KONSTRUKTOR 1995-01
IN THE ROOM: Public KB: A. Sorokin. Helicopter? Yes, but the - trainer (2). Turist - the tourist: V. Slyunkov. Inflatable Dinghy-scarce (4). Small-scale mechanization: S. Larkin....