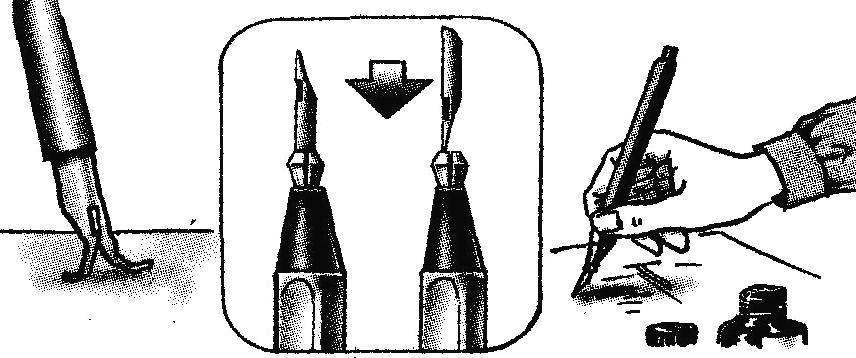 A thin drawing pen tool is fragile, and inserted in a normal pen, easily spoiled by careless storage. Better to use it with the handle, and with a collet Chuck: and is held securely, and, turning, to store this safely.
Recommend to read
TWO-HANDED FILE
Not so easy to prepare items large drachevym file. Most often, the difficulty lies in the fact that such a large tool is uncomfortable to hold only right hand and only press the top left...
RELIABLE CLOTHESPIN
Instead of the usual wooden pegs were the same, but the plastic that slid more than the former and thus hold somewhat worse. To increase their reliability can be invested inside as shown...