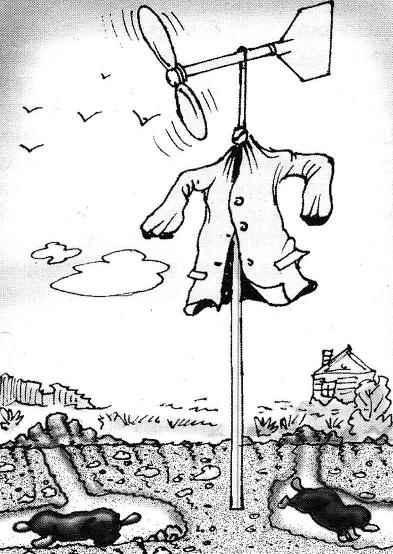 It is known that the established garden weathervane with propeller with its constant sound and vibration that is transmitted through the pole into the ground, drives away from the area of rodents and moles. And the Scarecrow in the garden is meant to scare off birds — lovers enjoy the juicy fruit and berries.
Recommend to read
ESCORT DESTROYERS
Inevitably looming at the end of the 30-ies of the threat of war forced the British Admiralty to take all possible measures to strengthen the fleet, and to do this required quickly and...
WITH A PROPELLER IN THE WATER…
The propeller, or, as at the dawn of aviation, the propeller is experiencing a rebirth. The reason is the emergence of daltelecom and motor paragliders with very advanced rotor settings....