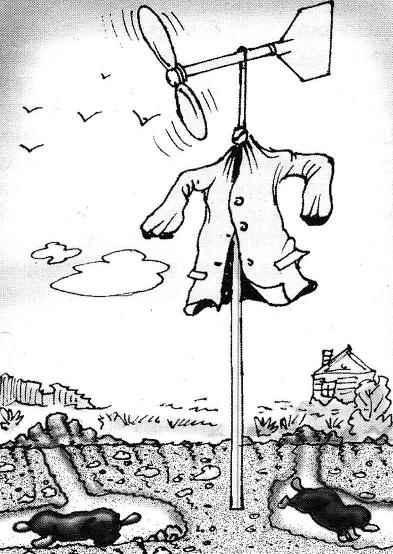 It is known that the established garden weathervane with propeller with its constant sound and vibration that is transmitted through the pole into the ground, drives away from the area of rodents and moles. And the Scarecrow in the garden is meant to scare off birds — lovers enjoy the juicy fruit and berries.
Recommend to read
CAR FROM THE SHAR'I
Isn't that an elegant car? But this is a self-made design. Produced car craftsman from the town of Sharya, the Kostroma region, Vladimir boaster. "Plumbing specialties do not have any —...
ACCURATE MARKINGS
Plastic bottles is a real treasure for home work. What did not come up with craftsmen to use this waste material. But here's the problem: even to cut strictly in a circle of this dish is...