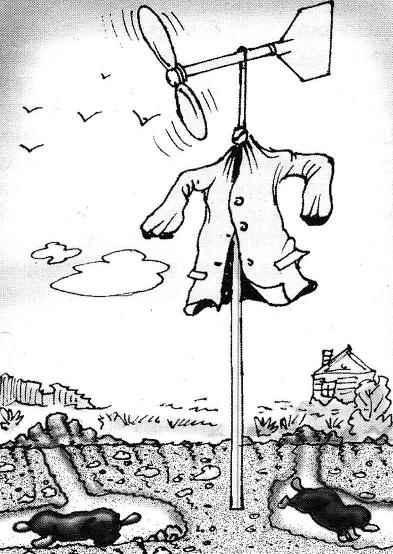 It is known that the established garden weathervane with propeller with its constant sound and vibration that is transmitted through the pole into the ground, drives away from the area of rodents and moles. And the Scarecrow in the garden is meant to scare off birds — lovers enjoy the juicy fruit and berries.
Recommend to read
CHILD TO ADULT
The child imitates adults, and when the whole family sits at the table, he also wants to sit at a large, not for the child table. And then the mother to feed him. There is a special...
MODELIST-KONSTRUKTOR 2008-07
IN THE ROOM: Public design Bureau: A. Matveichuk. First led, then Moto (2); Yuri Antonov. Floating lounger (5). All for giving: B. Vladimirov. Area with a waterfall... (8). ...