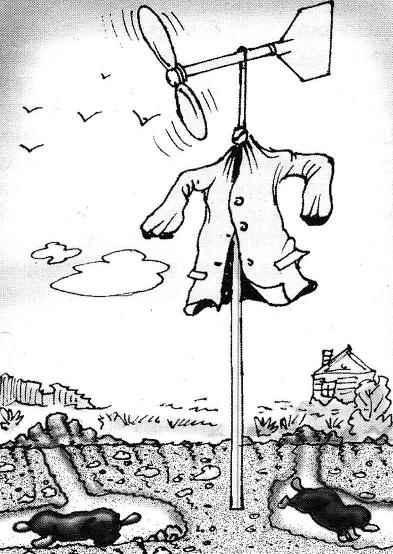 It is known that the established garden weathervane with propeller with its constant sound and vibration that is transmitted through the pole into the ground, drives away from the area of rodents and moles. And the Scarecrow in the garden is meant to scare off birds — lovers enjoy the juicy fruit and berries.
Recommend to read
PROPELLER-ANTIKROT
In itself such a vane with a propeller sign for any boy. And from experienced gardeners urged him to fight the moles that have become broma real scourge of the beds — they not only...
THE "ANCHOR" FOR APPLE
Gardeners and Amateur gardeners know that productivity of fruit trees depends largely on well-formed crown branches should not reach up upright, and positioned horizontally to be more...