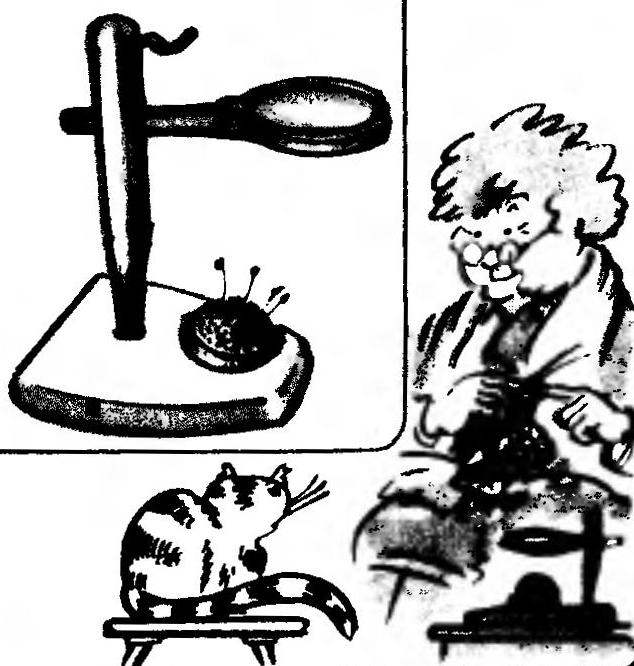 Now a grandmother again took up the craft: something to mend grandchildren, and even sew new parents… Yes, that's a shame — it affects the years, eyesight not what it used to, not just threading the eye of a needle.
But there's the grandchildren themselves-students are able to help, gathered here this simple device. Plate-base, a wooden block-small stands with wire hook, lens in frame with handle Yes pincushion-pincushion — that's all design to help grandma.
Recommend to read
LEASH FOR TRANSOMS
To open the window, crashed from a random gust of wind, usually set PA frame hooks or restrictive straps with a number of slots. However, the "hobbled" so the Transom is trying to "free"...
THE HOOK OF THE NEEDLE
To restore the native line in the repair of belts, straps, bags, small hook. But knitting is too big, and thin enough to make yourself uneasy. I propose to use an awl with a tiny hook of...