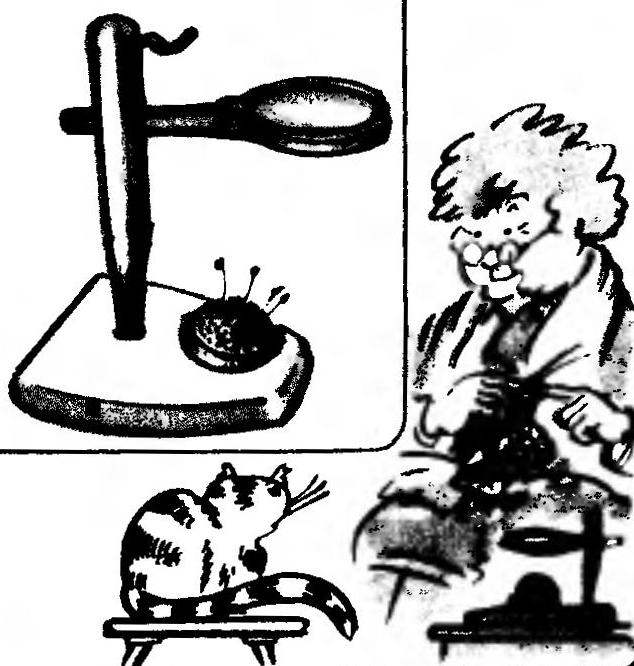 Now a grandmother again took up the craft: something to mend grandchildren, and even sew new parents… Yes, that's a shame — it affects the years, eyesight not what it used to, not just threading the eye of a needle.
But there's the grandchildren themselves-students are able to help, gathered here this simple device. Plate-base, a wooden block-small stands with wire hook, lens in frame with handle Yes pincushion-pincushion — that's all design to help grandma.
Recommend to read
THE REBIRTH OF THE "HARD" ROCKET PLANE
First the model of similar schemes appeared in the all-Union competition in 1982. With them were athletes from Moscow. But at the time of competition for soft raketoplana the type of...
FINISH VENEER
Furniture manufacturer of plain (uncoated ahah!), the DSP completes its finish. Although this is a simple, but important step, which largely determines the appearance of the finished...