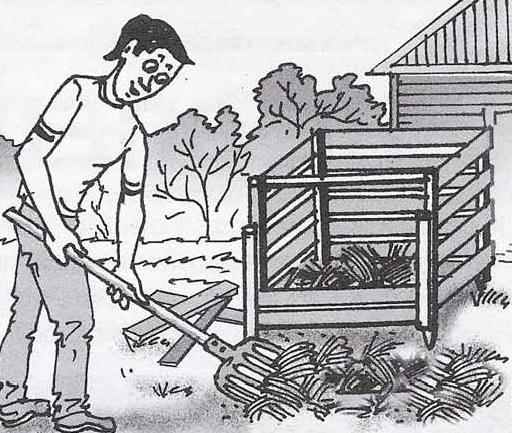 Vegetable waste is a good source of fertilizing horticultural and garden crops, so a prudent owner not disposing them, and adds in a heap of putrescence. So they are not scattered, satisfied with the fence (Komposti). If they are solid, the complicated access to the ripe fertilizer.
Therefore, one of the parties com-the faster the better to make collapsible — with removable embedded boards.
Recommend to read
TAKE PICTURES OF YOURSELF…
Camera "Polaroid-636" for Amateur filming — something not only good, but in some cases, simply preferred to all others of the kind. After all, it has one advantage, which is not even...
CLOSURE TWO HOOK
Neat craftsman, working in his workshop, be sure to tie a safety apron — so as not to stain or damage clothing. And not to bother with a drawstring, it is better to attach to the apron...