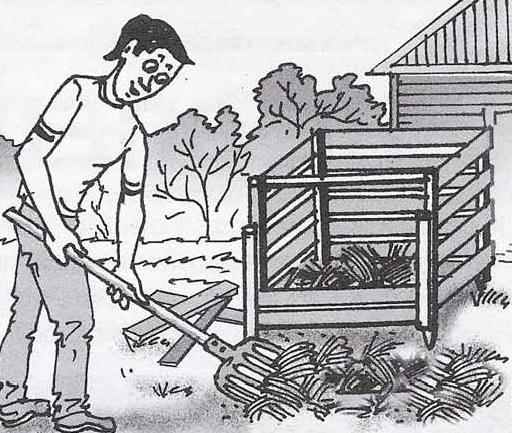 Vegetable waste is a good source of fertilizing horticultural and garden crops, so a prudent owner not disposing them, and adds in a heap of putrescence. So they are not scattered, satisfied with the fence (Komposti). If they are solid, the complicated access to the ripe fertilizer.
Therefore, one of the parties com-the faster the better to make collapsible — with removable embedded boards.
Recommend to read
GARDEN IN A BOX
Usually vegetable seeds, berry and horticultural crops are kept in bags, which is not very convenient. Much handier to keep them in a special box with drawers. It is easy to make from...
A CHOPPER — WAS THE CLAMP
Do not rush to dispose of a worn grinder. From its attachment to the table will make a reliable clamp. Separate the attachment from the body with a hacksaw and remove with a file the...