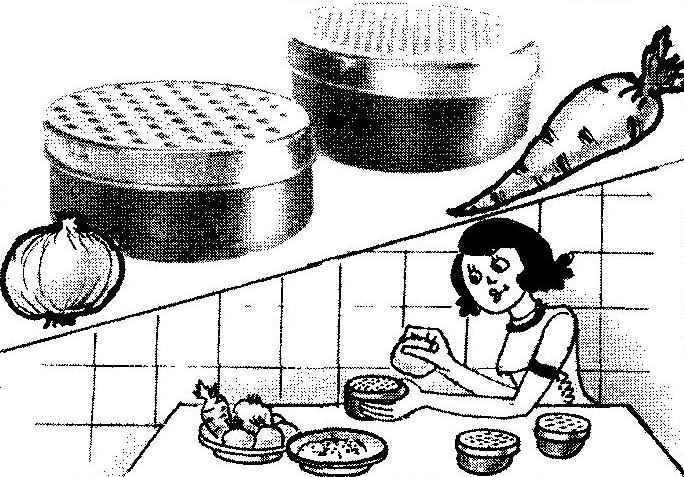 Now a lot of household groceries, from a tea infuser to a variety of bulk products are packaged in metal cans with lids.
Of such containers is easy to do for kitchen a handy little grater, punched in the lids with a nail rows of holes.
Using punches of different size, you can get specialized grater, for garlic, carrots, potatoes, onions. An important advantage of such devices is the tightness.
Recommend to read
DAY – CHAIR, EVENING BED
In a country house, summer cottage, which are usually only in the warm season, soft furnishings not tolerate the cold winter time. Spring core it rusts and begins to creak, the foam...
CLOWN OF WOOD, BUT AS A LIVING
Who in the circus like children? Of course, fun and funny clown. And a shaggy red wig, and bright baggy clothes with huge shoes, and tricks — all causes kids (and adults) happy laughter....