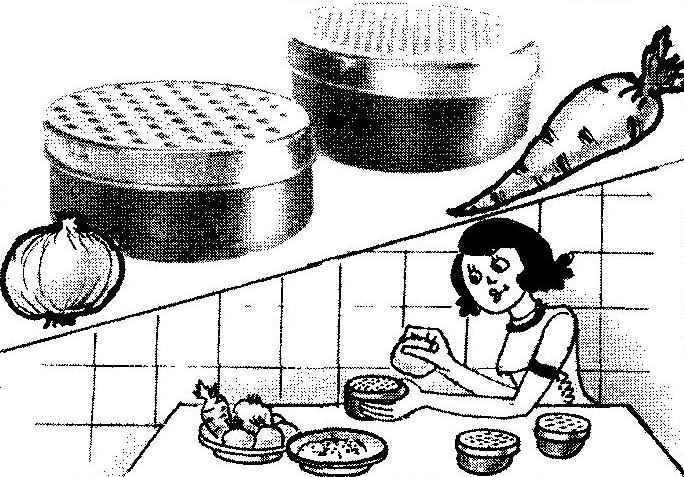 Now a lot of household groceries, from a tea infuser to a variety of bulk products are packaged in metal cans with lids.
Of such containers is easy to do for kitchen a handy little grater, punched in the lids with a nail rows of holes.
Using punches of different size, you can get specialized grater, for garlic, carrots, potatoes, onions. An important advantage of such devices is the tightness.
Recommend to read
INSULATOR FROM THE JAR
Tins of film can be used if necessary as insulators or junction boxes to protect the connections from two to four and even six electric wires. To do this, the lid of the jar need to do...
THE CELLAR… IN THE KITCHEN
In a kitchen furniture factory production somehow not provided any special locker for storing vegetables. For croup and utensils easy to adjust and offered by manufacturers of various...