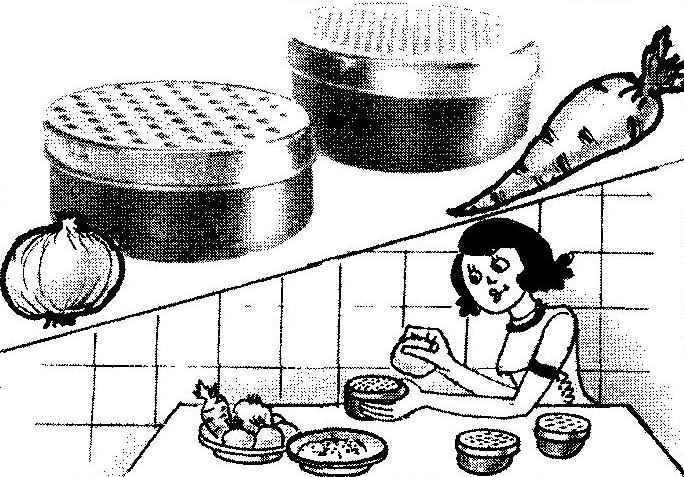 Now a lot of household groceries, from a tea infuser to a variety of bulk products are packaged in metal cans with lids.
Of such containers is easy to do for kitchen a handy little grater, punched in the lids with a nail rows of holes.
Using punches of different size, you can get specialized grater, for garlic, carrots, potatoes, onions. An important advantage of such devices is the tightness.
Recommend to read
TRIMARAN… FOUR BOATS
Advantages of compact folding boats is obvious, disadvantages is also. In one of the old issues of the journal "modelist-Konstruktor" (on last page) photos and a brief description of...
SCREEN FOR BATH
A true master of creativity will suffice even in the bathroom. If your intention is to close the bottom of the bath screen - not in a hurry for him to shop. It's a simple device if you...