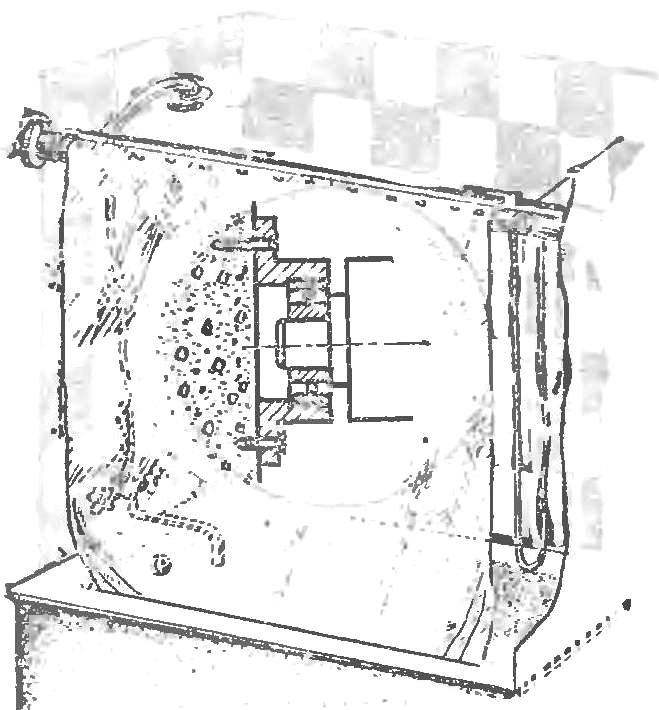 Usually, a bathroom equipped with a sliding plastic or oilcloth curtains. Often even pushed aside, they still interfere, especially when it is necessary "capital" to wash it or temporarily set up a darkroom. I decided to change the way the suspension: do not move, and to wind the blind on fixed above the rotating roller Ø 30 mm. on the ends to put on small ball bearings. Two bearing housings are mounted to the wall after Assembly with the roller. The top edge of the curtain and attach it with buttons, but to control it is wound with one edge of the cushion twine. It fits in a few turns, and then bound into the ring.
V.

SHARONOV, Novosibirsk, Russia
Recommend to read
Insurance for drill
Drill chuck, in particular manual, is not always able to keep the drill from turning when machining hard metals or release of the cutting edges of metal. It solves the problem of the...
HANGER FOR BATH
I bought a plastic baby bath. Comfortable, beautiful, but where is her store! Decided it was better just to hang on the wall in the bathroom horizontally. This is enough for two...