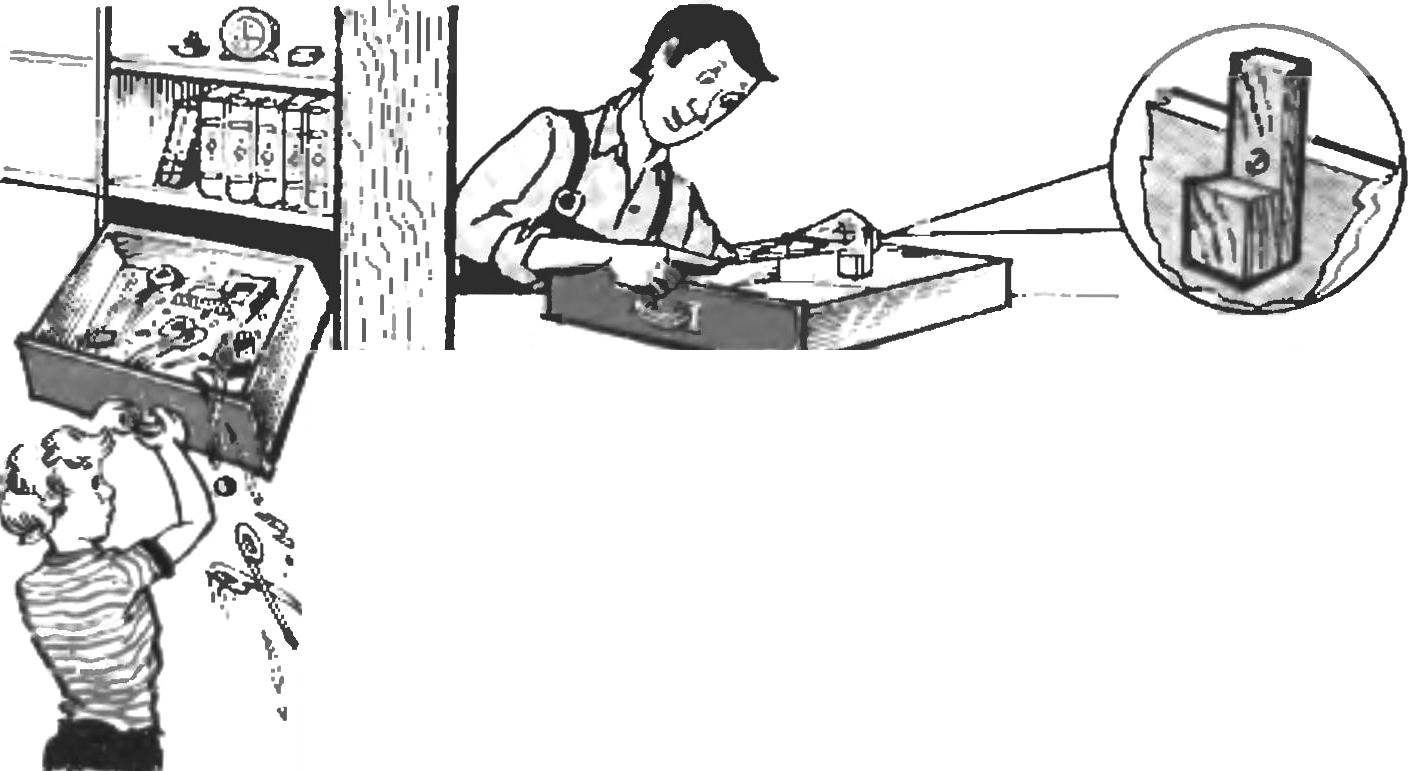 One careless movement the child pulled the box out of the wall, and all content from a crash is on the floor. But the blame and not so much the baby, as the Pope: it is easy to do in the box tormoznoy the hook of the smaller block, attaching a return above the drawer stopper.
Recommend to read
IN THE FURROW-DISCOUNTMEVACOR
In one of the competitions for the creation of small agricultural machinery, announced by the Central Committee of the Dimitrov young Communist League and the newspaper "Guide yourself",...
FOLDING MOPED…
Not once I tried to build a simple convenient and compact micromatic. However, after building and testing several cars with the engine D6 revealed the shortcomings of the stereotyped...