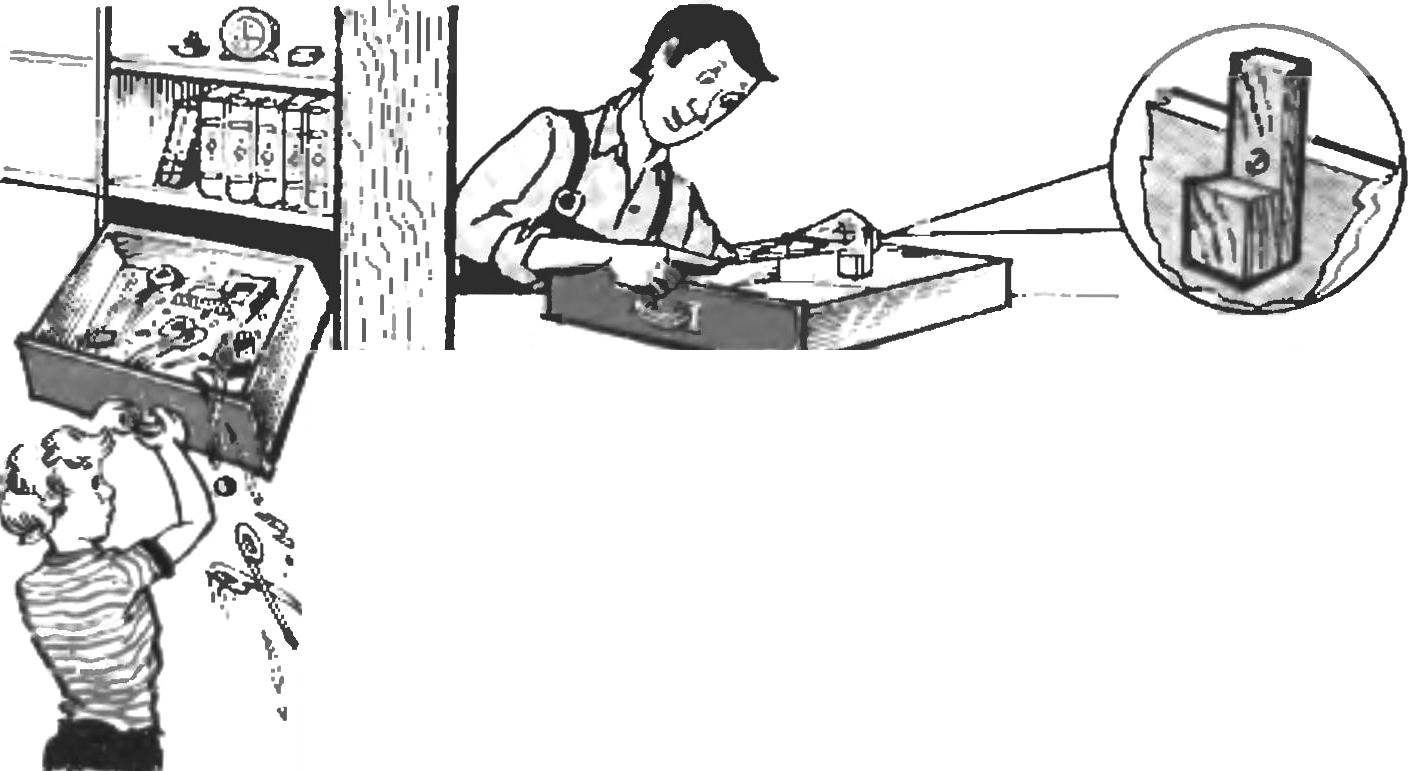 One careless movement the child pulled the box out of the wall, and all content from a crash is on the floor. But the blame and not so much the baby, as the Pope: it is easy to do in the box tormoznoy the hook of the smaller block, attaching a return above the drawer stopper.
Recommend to read
WHERE THE ASPHALT ENDS
Readers of the older generation, of course, well remember during the last war. Autumn impassability of roads, forty-one, broken tracks and wheels, smeshannye thousands of feet, frontage...
COFFER ANGLER
Equipped lover of winter fishing among other people, it is easy to distinguish by special box-seat, which many call a modern wardrobe trunk. Because angler-"podsednik" without a box,...