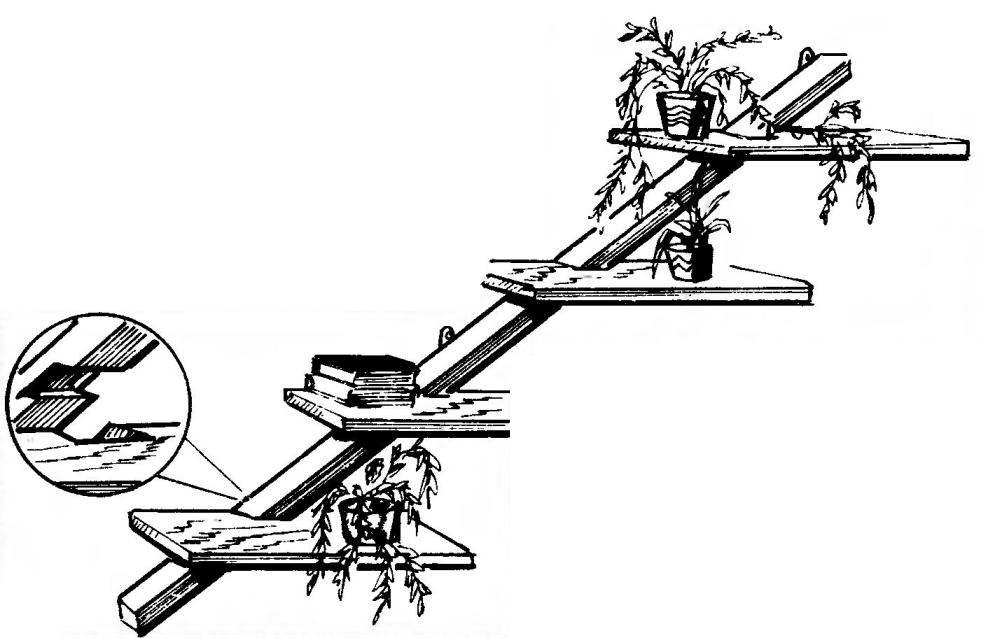 Somehow visiting friends, I saw an unusual multi-tiered shelf-bookcase. Not only that it relied only on one rack, so this rack was inclined, occupying a diagonal position in a small panel between the two doors. Here is books, pots of flowers and decorative greenery, ceramics — the shelves looked very nice.
V. KIRSANOV, D. Danilikha, Moscow region
Recommend to read
BREADBOX-SORCERESS
What place does the bread on our table, understandable and to the children no wonder the old Russian saying says: "Bread is a head". Frugal, rational use of it depends on how long he...
BUCKET OF "PROTECTOR"
Enamelware considered the best for use in the home. But if buckets, for example, or a wall is being hit, then the enamel cracks, and utensils prematurely fails. For protection from these...