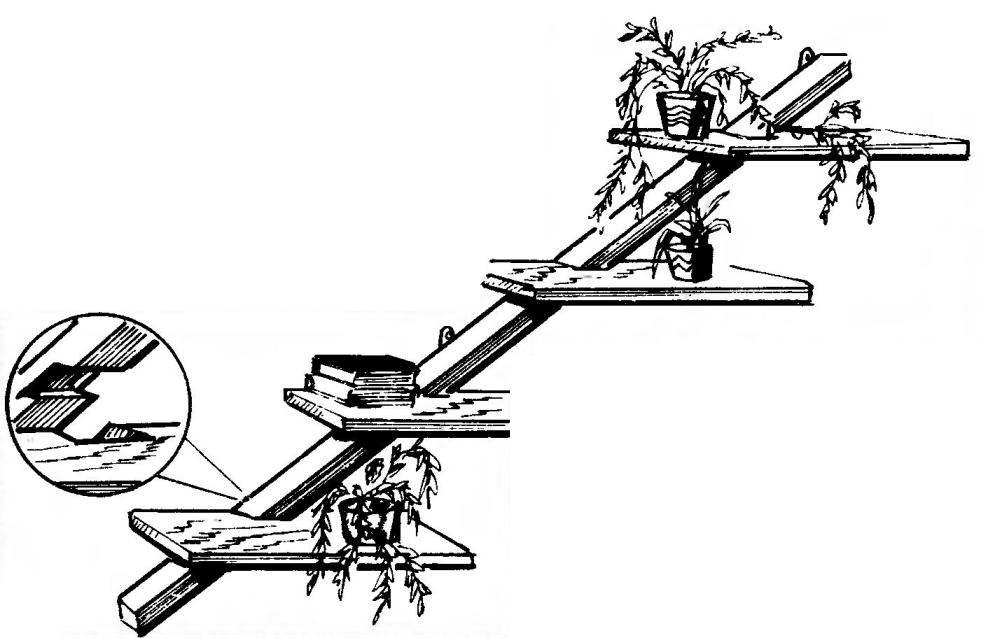 Somehow visiting friends, I saw an unusual multi-tiered shelf-bookcase. Not only that it relied only on one rack, so this rack was inclined, occupying a diagonal position in a small panel between the two doors. Here is books, pots of flowers and decorative greenery, ceramics — the shelves looked very nice.
V. KIRSANOV, D. Danilikha, Moscow region
Recommend to read
LIGHT SEMICONDUCTORS
In 1907, English engineer Round, who worked at the world famous Marconi laboratory, accidentally noticed that running the detector around a point of contact there is a glow. Also...
THE EXPANDER IS IN THE BATHROOM
Carpal rubber expander value of 23 penny perfectly seals the junction of the plastic trap under the sink basin with the drain sewer pipe in the bathroom. The connection is very accurate,...