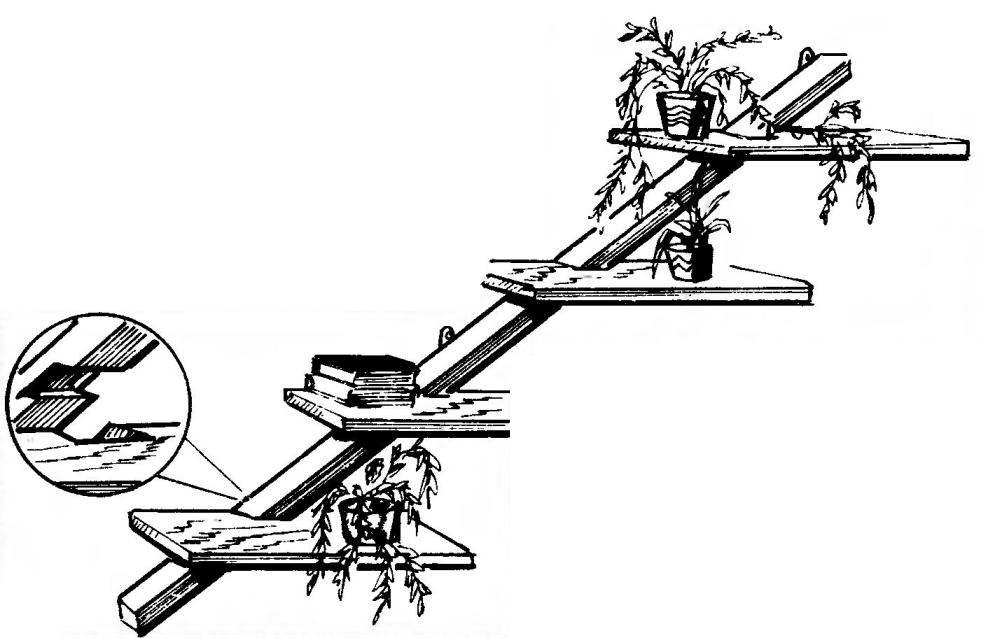 Somehow visiting friends, I saw an unusual multi-tiered shelf-bookcase. Not only that it relied only on one rack, so this rack was inclined, occupying a diagonal position in a small panel between the two doors. Here is books, pots of flowers and decorative greenery, ceramics — the shelves looked very nice.
V. KIRSANOV, D. Danilikha, Moscow region
Recommend to read
AUDI A6
AUDI A6 new generation appeared in 2004, made in the image and likeness of Executive A8 — this is the General opinion of the visitors of the Geneva motor show 2004. And really — a new...
OVERLOAD INDICATOR POWER SOURCE
Sometimes the output current in the power supply can be increased up to a critical value (due to the increase of power consumption, faulty connections or load devices), which will...