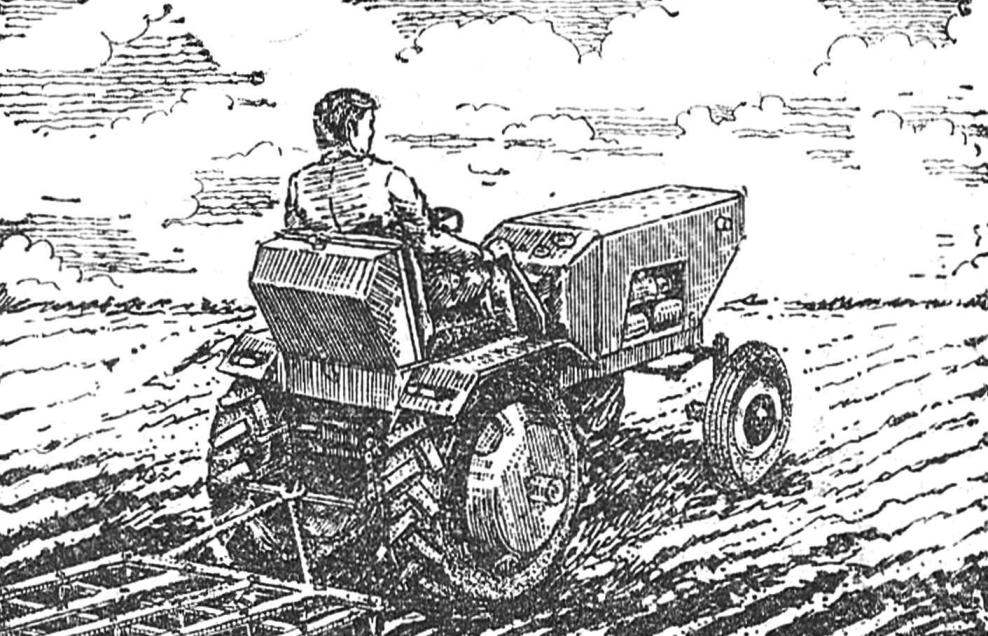 Small farm equipment — a great helper in the garden, at the farm. Those who have the area roomier, and opportunities to make difficult a bigger car, opt for microfracture the most energy efficient, versatile and easy to use machine. About your variant of compact four-wheel tractor, called the author of "Zubrenok", says our reader A. E. Parfenov. Once, flipping through a magazine "modelist-Konstruktor", read about homemade compact tractor Amurchonok. Liked the idea, and I decided to build my machine for plowing and harvesting in the garden, performing various works in the Hayfield, to facilitate other types of heavy physical labor at the farm. I believe that I did it. The tractor turned maneuverable, powerful enough, looks quite nice and reliable — in two years almost constant use in the harsh Siberian climate had not happened no breakage. At the district exhibition "Technical creativity of youth and schoolchildren of Siberia" in the spring of 1983, my "house of the child" received a high rating and was awarded an honorary diploma.
The design is determined after the choice of basic units, transmission and chassis.
Frame of rectangular shape made of lengths of steel channel No. 10. Its lateral parts are the brackets for mounting engine, gearbox and transmission, and longitudinal in the rear — rear axle. Two racks of steel plates with a thickness of 8-10 mm struts are the supports for the parallelogram coupling with hydraulic power. To connect the elements of the frame can be welded or bolted.