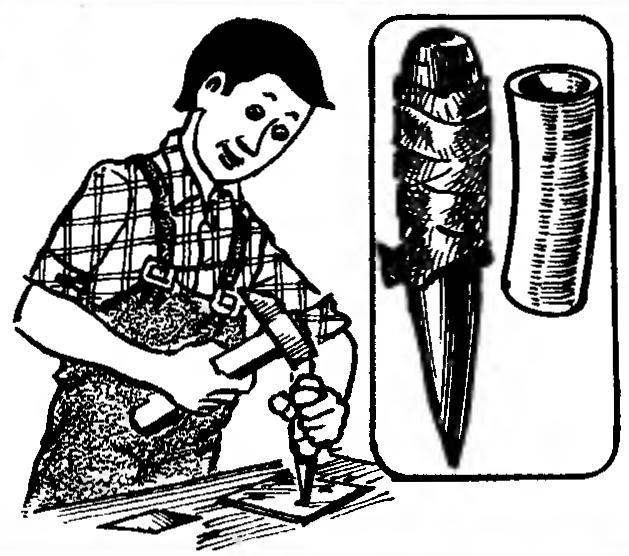 When working with a chisel or punch every blow of the hammer thereon is given in the arm. Suggest on the neck of the tool to wear a rubber tube of the right diameter hose. This will protect the hand from discomfort. If the tube is big and the other not, it is possible for the tool to wind the tape.
ШАХ0ВЦЕВ M., T o m s K
Recommend to read
HANGER FOR FISHING LINES
Rolled in a coil of hides, wire, fishing line conveniently stored by hanging on a hook. Nail the most simple but not the best option: in plywood or hardboard he did not last long. Much...
TRAFFIC PINCUSHION
Although the industry produces a wide variety of beds, making the simplest variant, shown,will take just a few seconds — you just have to insert in the hole on a spool of thread the...