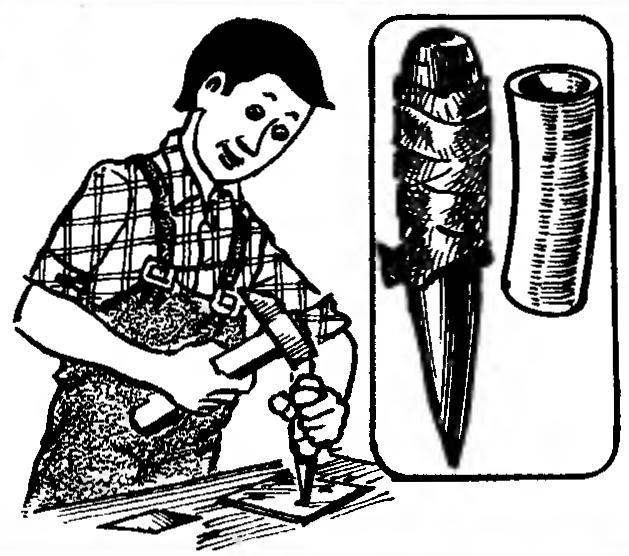 When working with a chisel or punch every blow of the hammer thereon is given in the arm. Suggest on the neck of the tool to wear a rubber tube of the right diameter hose. This will protect the hand from discomfort. If the tube is big and the other not, it is possible for the tool to wind the tape.
ШАХ0ВЦЕВ M., T o m s K
Recommend to read
WHY THE CHISEL HANDLE?
Wrong strike with a heavy hammer can cause serious injury to the hand holding the chisel. Yes, and a hell of a kick in the arm unpleasant. This work will facilitate and protect a simple...
NECKLACE — THE HAMMER
Even for the experienced home master no-no and will miss striking a nail. Over time, the accumulated pen markings such blunders spread of the crack decreases the strength. Protect the...