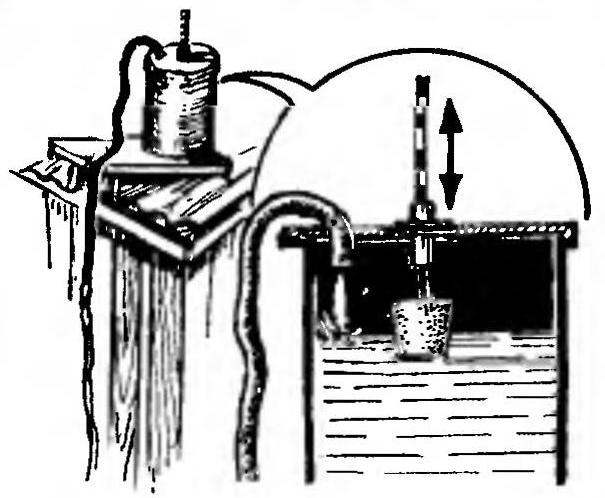 If a barrel is poured in the vegetable garden or cistern in the shower — the water level in them will tell you a simple water-measuring device consisting of a Styrofoam float and stuck to his line or rod with the labels. For greater stability of water-measuring devices are required on the barrel to put the bar with the guide bushing.
Recommend to read
COFFEE IN THE STYLE OF "COUNTRY"
To make a coffee table for any house master. But when choosing a design most often stop at the traditional scheme: the working Board and four legs. However, such structures are inherent,...
THE DUEL ARMOR AND THE PROJECTILE
Sunset armored forces is inevitable — that is the conclusion reached by many military experts in the late 30-ies. The reason for this was the emergence of numerous anti-tank artillery,...