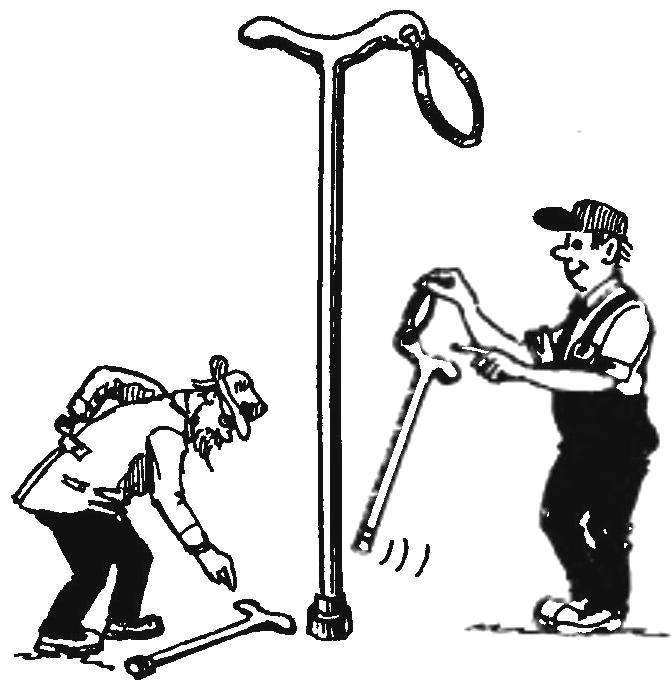 Elderly person or disabled person to raise the fallen or vyskolznula from the hands of the stick is always a problem. Easier to recover from this situation using a simple "bracelet" (from a leather strap, cord or tape) threaded into the handle hole, as shown in the figure.
V. GOLOVASHIN, Rybnoe, Ryazan region.
Recommend to read
HANDLE COILS
Files generally are available without handles, and the latter may not be available at the time of purchase. To make them yourself is not everyone's strength. But this method is available...
CLAMP FOR COIL
The wires of electrical appliances, having a large length, it is easier to keep folded in a coil. And to lock them in this position, you can make a special clamp. For example, from...