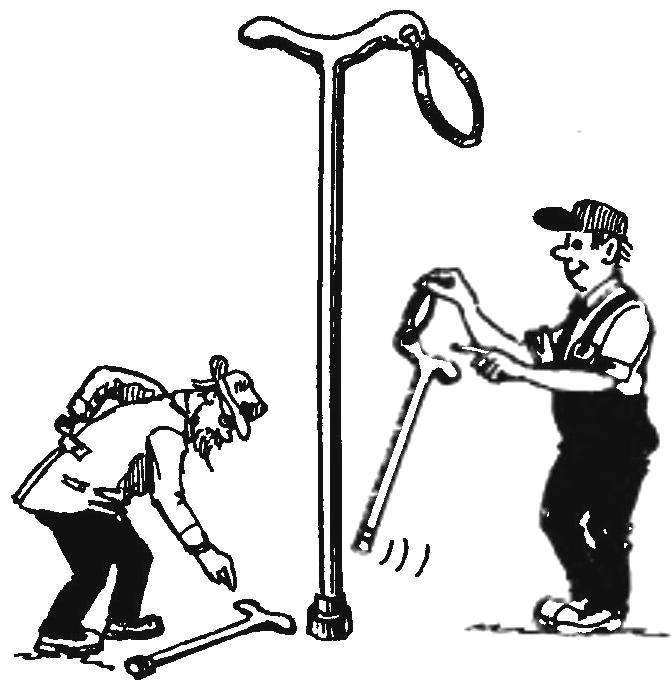 Elderly person or disabled person to raise the fallen or vyskolznula from the hands of the stick is always a problem. Easier to recover from this situation using a simple "bracelet" (from a leather strap, cord or tape) threaded into the handle hole, as shown in the figure.
V. GOLOVASHIN, Rybnoe, Ryazan region.
Recommend to read
GLIDER A-1
After nearly a decade, resumed the holding of the all-Union sorevnovanii model airplanes-students. They will vystupat in teams of young men with models of three new classes: glider A-1,...
MACHINE FOR THE ITEM
Executive car GAZ-12 (ZIM). The names of Soviet aircraft were assigned, usually by the name of their chief designer. Created by C. A. Yakovlev received the name Yak, Mikoyan and M. I....