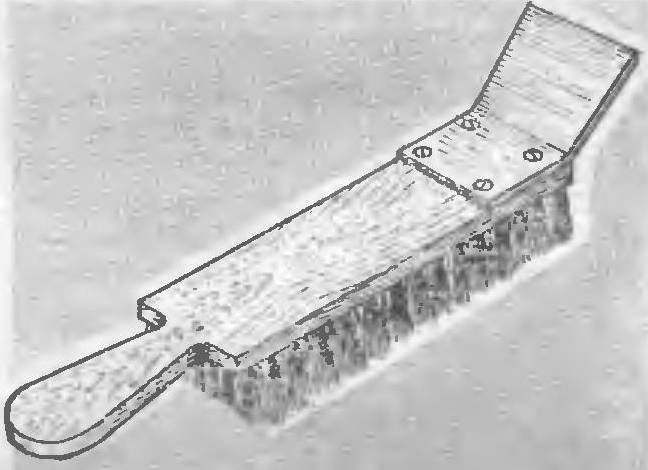 Preparing a wooden item to paint, the old paint is removed with wire brushes. However, with thick flakes of old oil paint they can't cope — there is necessary a metal scraper. So both tools were always there, combine them, attach to the back side of the brush to a steel plate.
Recommend to read
TWO BRUSHES
To the chainlink fence does not spoil the view of a suburban area for the prescribed time, it must be carefully painted. But to make it easy. Pneumatic spray paint and hard wire, and...
PLIERS WITH SPRING
Work with pliers, side cutters or other similar tools will be significantly easier if the plastic knob to insert a spring made of cut steel wire with a length of about 150 mm.