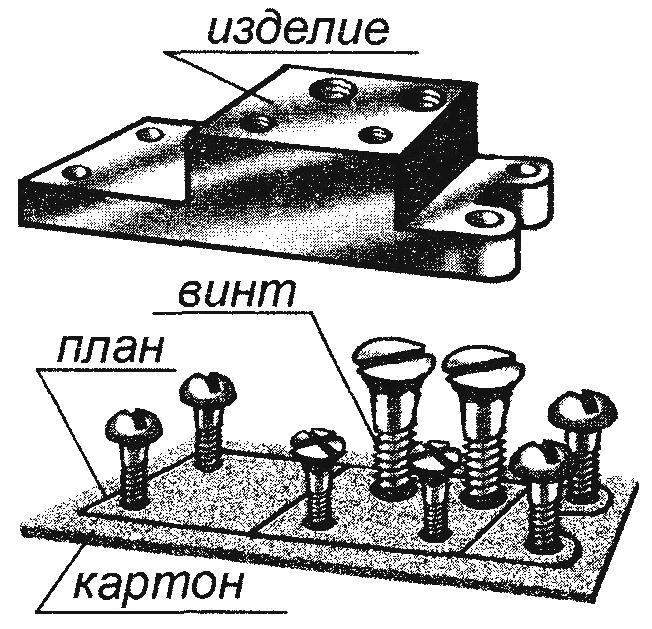 Often to repair a device or product it is dismantled, averting her quite a large number of mounting screws and bolts of different sizes. During Assembly, however, have painfully reminded of their location. To avoid confusion, do not be lazy on a piece of cardboard to draw a plan of the product, and in the place of installation of fasteners is to pierce with an awl holes in which to insert the appropriate hardware during disassembly.
V. PETROV, S. fish, Krasnoyarsk Krai
Recommend to read
"THE FLOOD" WON'T HAPPEN
if equipped with a tub system an "emergency" drain. For its production you will need a Styrofoam or plastic sealed box and a piece of thick fishing line.   F. NIKITIN, V. Top. Chebula
THE HOOK OF THE NEEDLE
To restore the native line in the repair of belts, straps, bags, small hook. But knitting is too big, and thin enough to make yourself uneasy. I propose to use an awl with a tiny hook of...