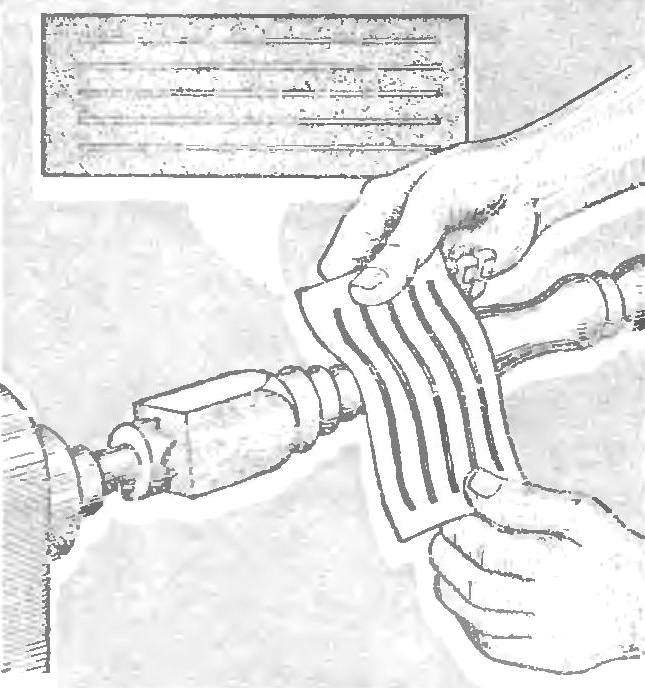 In the old days the cabinetmakers of the port-cities bought the seamen shark skins are covered with keratinized scales krapkowicki flaps allowed us to grind even hard woods. Maybe they have prompted the invention of the abrasive cloth, the appearance of which dramatically expanded the capabilities of processing a variety of materials compared to the emery will namnam. And yet, the cord lacks flexibility, which is especially felt on curved surfaces. Make it a substrate, paper or fabric, here are the parallel incisions and rigid sheet will find surprising softness, can impose any decorative parts.
Recommend to read
POLISH… SOAP DISH
When processing the surface of any material, whether metal, plastic or wood — always a problem: how best to fix sandpaper to make it easy to work with. In this case, can help out an...
GRATER GRINDS
Everyone who was engaged in the sanding of new floors, door Polota and other surfaces of non-metallic materials, knows that abrasive skin quickly become clogged with wood dust, paint and...