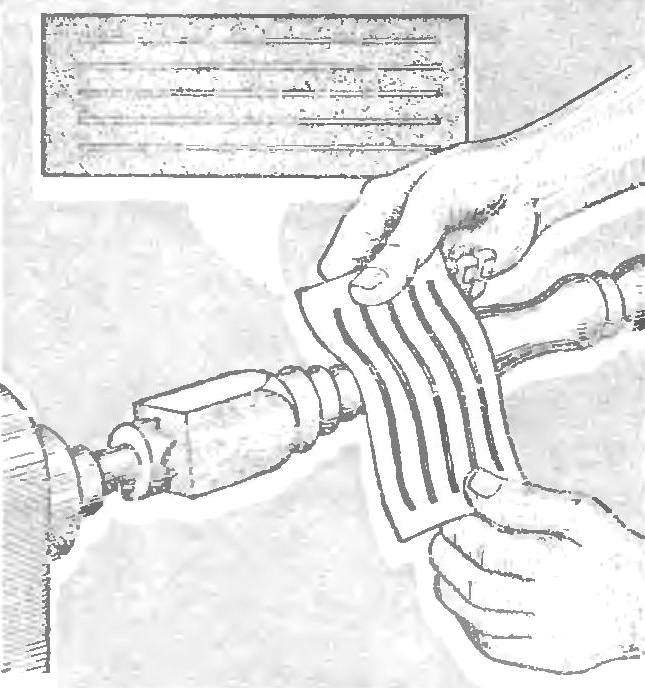 In the old days the cabinetmakers of the port-cities bought the seamen shark skins are covered with keratinized scales krapkowicki flaps allowed us to grind even hard woods. Maybe they have prompted the invention of the abrasive cloth, the appearance of which dramatically expanded the capabilities of processing a variety of materials compared to the emery will namnam. And yet, the cord lacks flexibility, which is especially felt on curved surfaces. Make it a substrate, paper or fabric, here are the parallel incisions and rigid sheet will find surprising softness, can impose any decorative parts.
Recommend to read
TRAILER "COMPROMISE"
With the approaching holiday period, many tourists (especially family) start to think about how and where they will Park and ride to live at the camp or on wheels, equipped with...
PROLONG THE LIFE OF THE BIKE
Associate Professor of the Department "Technology of mechanical engineering" of the Mari state technical University M. L. Popov, having a great experience with Bicycle sport, sent a...