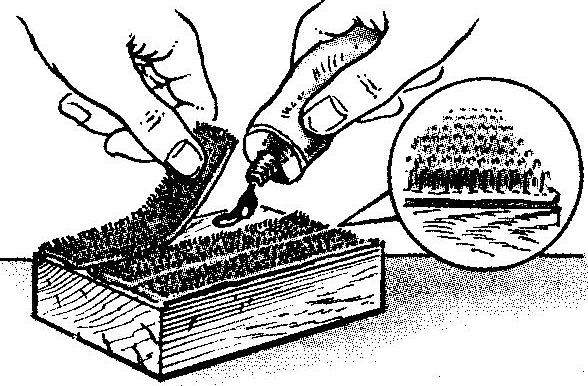 Clasp type "burdock", which is widely used on jackets and other apparel, consists of a strip with a loop surface and pressed against her other band with a dense network of small hooks. Just these last can be successfully used to clean clothes from clinging fluff, hairs and other contaminants. On a wooden block or foam enough to stick 4 or 5 of these strips — get a kind of brush, can remove clothes that are beyond ordinary hair brushes.
Recommend to read
INSTEAD OF BRUSH — NAIL FILE
Fall on the overgrown around the pond Bank on clothes to nacelles seeds series. Brush cleans the clothes from seed very bad. Helps file with an average (not small) notch. Sliding...
WHY WOULD AN ARTIST CURLER?
To restore the "hair" rassohnetsya brushes is possible, having moistened it with water and pulled from the handle with a rubber band. Excellent "curlers" are, in particular, of the...