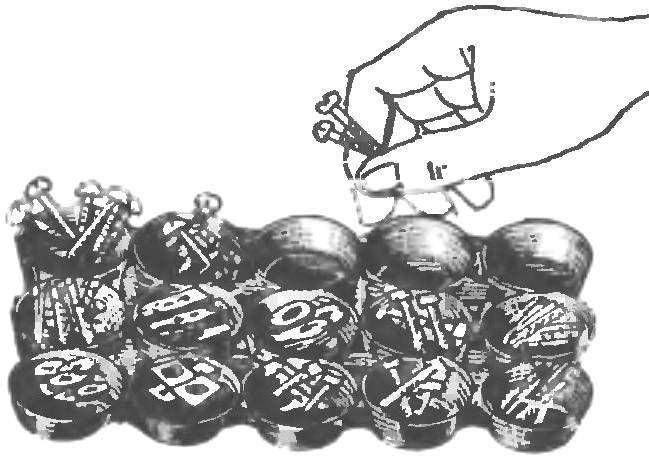 Every home handyman tries to have a stock of various mounting small items — nails, screws, bolts, nuts and washers. For them it is necessary to use a variety of boxes, jars, vials. Meanwhile, a very handy storage box to store them get out of the plastic liner in the sets of chocolates: a lot of cells, and the contents immediately to mind. And to accommodate all this wealth can be in the same cartons.
Recommend to read
OF EGG CONTAINER
Offer to store small bolts, screws, nails, nuts and washers, and any other such trifle — cell cardboard or plastic container from under the eggs.   V. GOLOVASHIN, Rybnoe, Ryazan region.
NAILS IN "REVOLVER"
Small glass jars with screw-caps will be useful not only to the host for storage of spices, but also the house master — for small fasteners. On racks stand will strengthen the rotating...