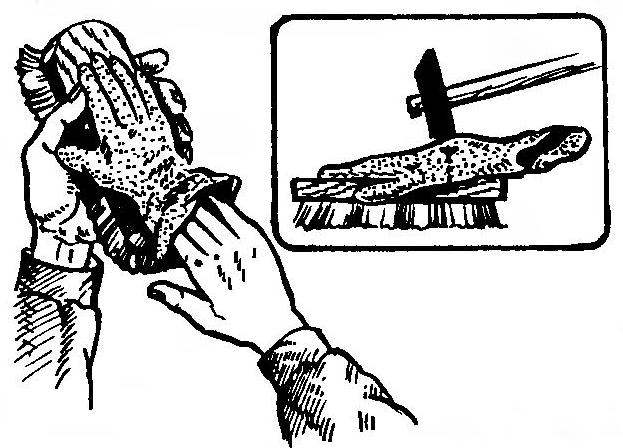 However, this may not be necessarily a glove, but a mitten. The main thing, of being somehow attached to a Shoe or clothing brush (e.g., nailed or glued), the glove will not allow the brush to slip out of hands during operation. This is especially useful for those people who have injured or missing fingers.
V. GOLOVASHIN, R s b n o e, Ryazanskaya obl.
Recommend to read
"GLOVES" FROM THE PACKAGE
Hands stay clean after you perform the paint work, if you wear them pre-plastic bags. One-time use of such gloves excludes the operation of subsequent purification of dyes, as is usually...
PAINT MITTEN
Water pipe running along the wall, paint normal brush hard. For this purpose I made a MITT made of sheepskin with the fur outside. Wearing it on your hand and dipped into the paint,...