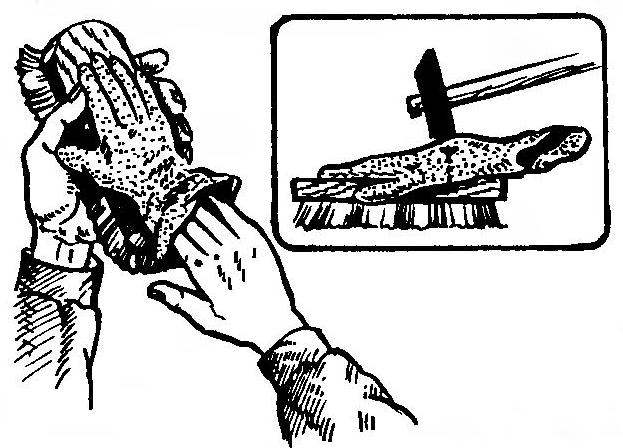 However, this may not be necessarily a glove, but a mitten. The main thing, of being somehow attached to a Shoe or clothing brush (e.g., nailed or glued), the glove will not allow the brush to slip out of hands during operation. This is especially useful for those people who have injured or missing fingers.
V. GOLOVASHIN, R s b n o e, Ryazanskaya obl.
Recommend to read
UNUSUAL STARTER
Currently, there are about two dozen different starters. The purpose of all of this is to facilitate the launch of capricious model of micro-motors internal combustion. However, having...
THE MACHINE-ECONOMY
Electricity is steadily going up. So now even avid spenders are forced to take care of her savings, the benefit — there is a very wide selection of devices designed to save valuable...