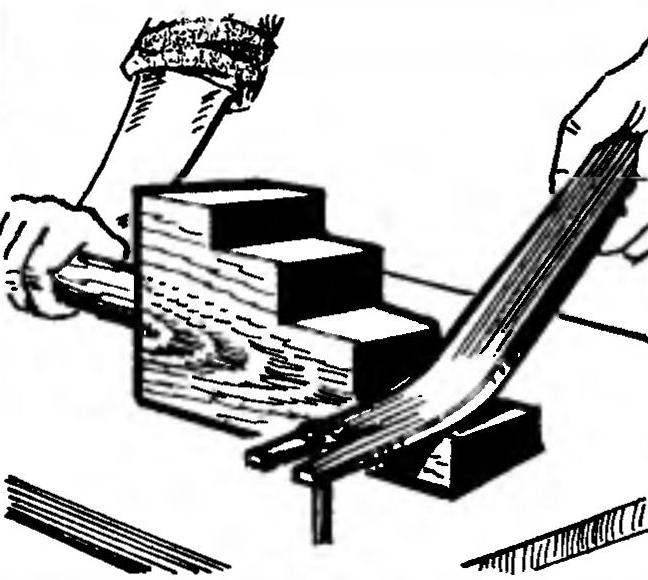 There is nothing easier operation with a claw hammer. However, it is desirable to have a nail not to bend, pulling. Especially if it is longer than 60 mm. Usually put under the nailing plates of different thickness or that arm will fall.
Make a bar of wood stand in the form of a ladder of several steps of different heights. The handle will help keep the lining in position.
Recommend to read
THE ELECTRICS IS TIME FLYING!
Flying model aircraft with electric motor is silent and doesn't poison the atmosphere with exhaust gases. Model spared from the shaking characteristic of internal combustion engines, and,...
ROUTE "MAZDA"
Despite market saturation, radio-controlled car and their simplistic and relatively cheap likes — RC avtokraski, EN-route kits are all also attract the attention of fans of sports...