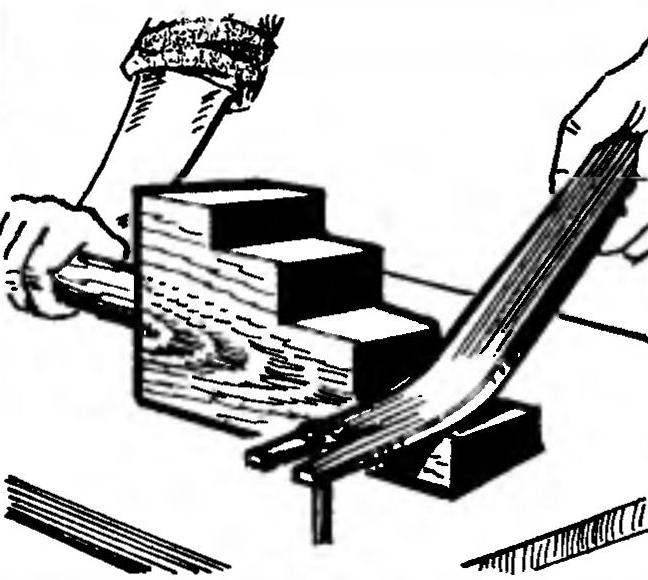 There is nothing easier operation with a claw hammer. However, it is desirable to have a nail not to bend, pulling. Especially if it is longer than 60 mm. Usually put under the nailing plates of different thickness or that arm will fall.
Make a bar of wood stand in the form of a ladder of several steps of different heights. The handle will help keep the lining in position.
Recommend to read
THE ROCKET PLANE, BRINGING PRIZES
For the past three years an enviable stability in the class 84В shows Moscow racemode-sheet O. the ravens. It was not the case, so he did not became the winner. So the next...
DECORATE WITHOUT PAINT
Any owner can independently, without men's assistance, become familiar to update kitchen cabinets, bringing in solid color his panels any decorative ornament. And not resorting to dyes,...