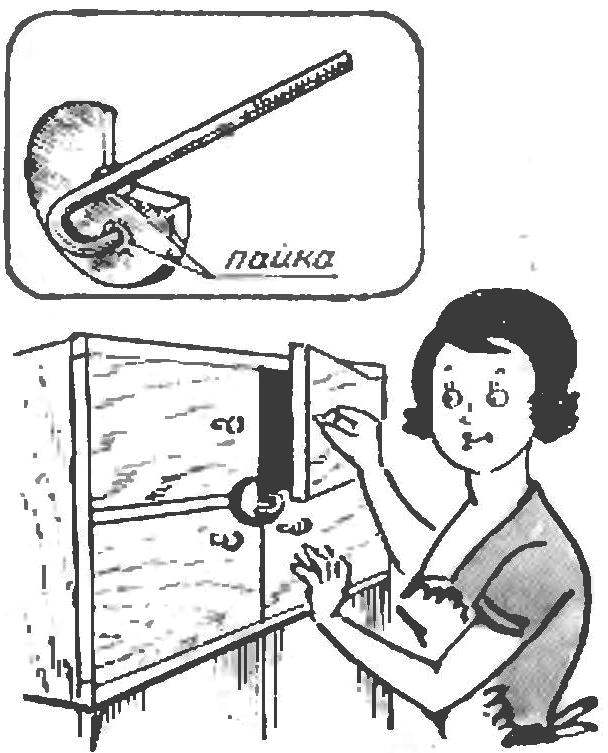 In the manufacture of wardrobes with four doors is more convenient to produce not four constipation and one for the portal which will keep closed all doors. In fact, this kind of spinner in the form of a circle with a cut-out quarter.
Setting the spinner in the center of the Cabinet, you can overlap the corners of all doors. To open any of them enough to combine with its corner cut-out turntables.
Recommend to read
TELL ME, SUNNY BUNNY!
Probably few people know that Alexander Graham bell the inventor of the well — known phone made another discovery, which was considered even more significant. We are talking about the...
PLOWS, CARRIES AND EVEN SAWING
The need to build a mini-tractor came to me simultaneously with the acquisition in the early 80-ies of the garden plots (receiving, as they said then). Those coveted six acres it was...