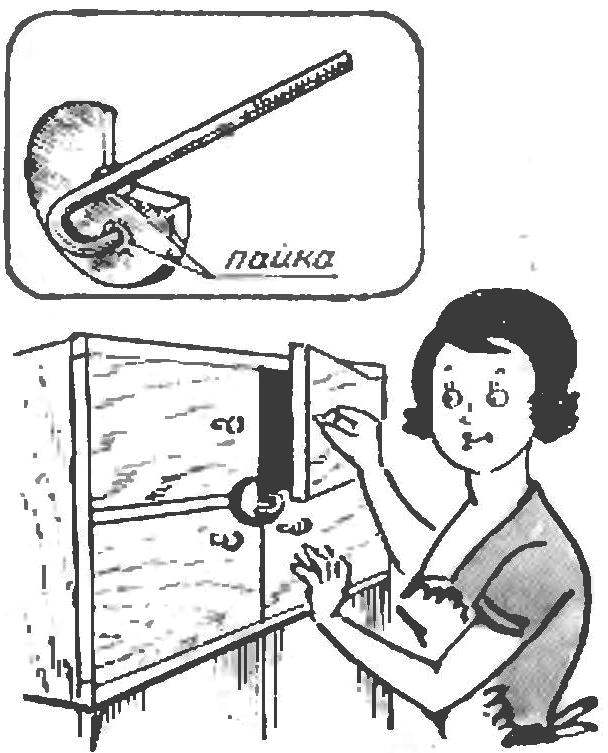 In the manufacture of wardrobes with four doors is more convenient to produce not four constipation and one for the portal which will keep closed all doors. In fact, this kind of spinner in the form of a circle with a cut-out quarter.
Setting the spinner in the center of the Cabinet, you can overlap the corners of all doors. To open any of them enough to combine with its corner cut-out turntables.
Recommend to read
SOLAR STEAM TABLES
The picnic, which happened to be with friends, will be remembered not only by the abundance of impressions, positive EMOTIONS, but also the uniqueness of what and how food fueled its...
THERE IS A WATER PUMP WORKS, DRIED OUT, WAIT
The proposed device is designed for automatic control of vibrionaceae Malysh, Rucheek and the like for operation in boreholes (wells) with a low flow rate of water or for periodic...