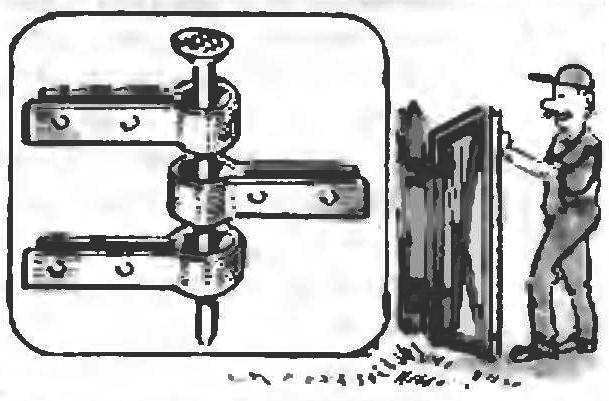 Simple and reliable, and if necessary, split the loop turns out of the three bent as shown, metal plates and nail as their axis.
The purpose of such loops can be very different. For mounting each of the plates is sufficient to drill two holes for screws or bolts.
V. AVTUKH, p Ozery, Belarus
Recommend to read
CHANDELIER CHIZHEVSKOGO — TV
There are electric circuits of high voltage sources for aeroionizatora, which are collected on the basis of the automotive ignition coil. They are all quite simple and easily repeatable....
FLYING OVER THE WAVES
Hardly anyone would dispute that the twentieth century was for the engineers of gold in the literal and figurative sense. Discoveries and inventions made in those years will be used more...