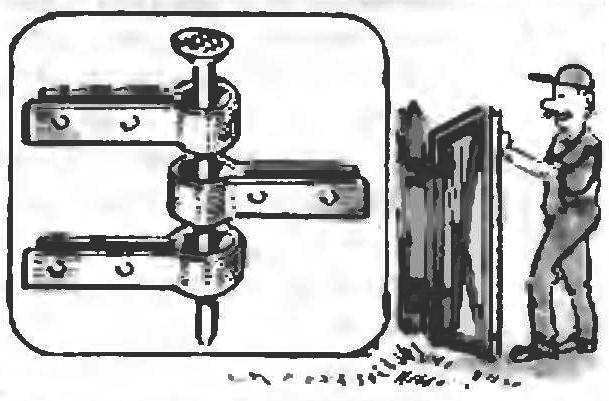 Simple and reliable, and if necessary, split the loop turns out of the three bent as shown, metal plates and nail as their axis.
The purpose of such loops can be very different. For mounting each of the plates is sufficient to drill two holes for screws or bolts.
V. AVTUKH, p Ozery, Belarus
Recommend to read
WATER ZARNITSA
The glorious pages of military Chronicles of the Soviet Army and Fleet will be reflected in the summer pioneer games and competitions the jubilee. Young modelers and designers can show...
WITH THE NEW REQUIREMENTS
Since 1987, entered into force new "Rules for flying sports in the USSR". Changed and technical requirements for model rockets. So, in the category B4 (model raketoplana) one of them...