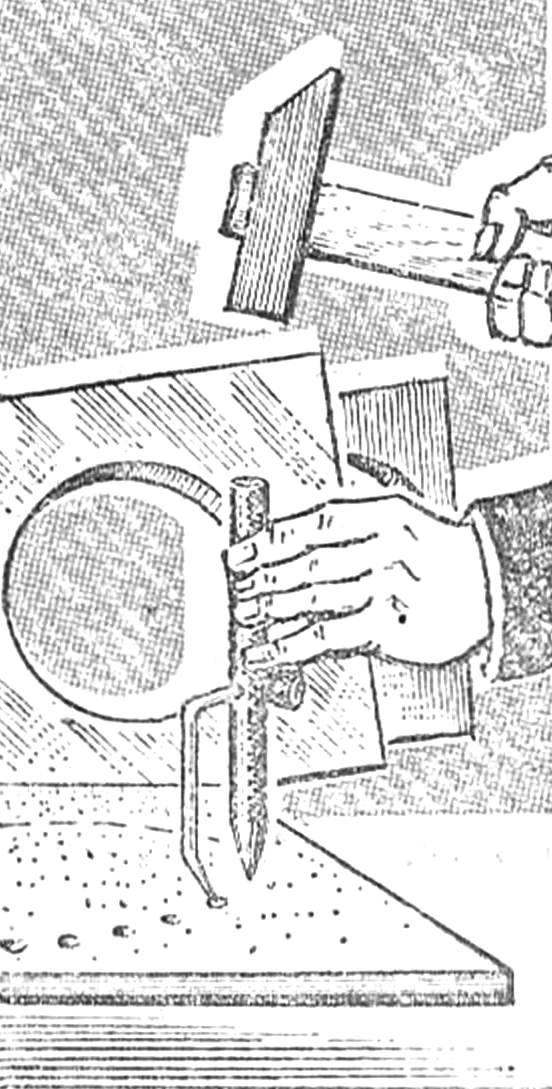 Punching in the sheet material of large diameter or curved forms used by drilling on the contour. However, the punching of the centers of the "contour" hole requires accuracy and is time consuming. Much faster the work will go if the core is to equip a retractable pointed foot with locking screw. Sticking with it the necessary distance between the edges, you can start punching without a preliminary marking: it is enough to set foot into the previous hole.
Recommend to read
COUNTERSINK OF DRILL
Easy to master work of a hand drill. Sometimes does not calculate SIPU and broke in half, still quite new drill. Of course, if broke off, not the whole working part, it can still be...
Insurance for drill
Drill chuck, in particular manual, is not always able to keep the drill from turning when machining hard metals or release of the cutting edges of metal. It solves the problem of the...