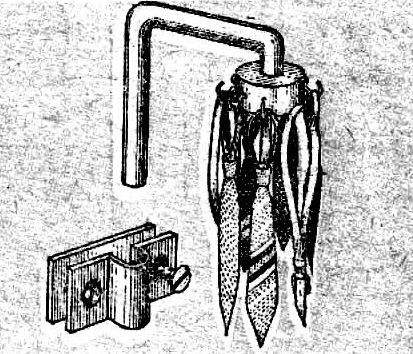 Usually it is used in the kitchen for hanging towels or crockery fully under cups and glasses. However, the capabilities of this design don't end there. For example, if you attach such a multilateral hanger in the wardrobe, it will immediately find its place ties, belts, straps. Here the hanger is convenient for the fact that she is turning: hanging on her all these things, push her to the wall and she would not interfere.
B. VLADIMIROV
Recommend to read
WHERE TO HANG TIE
As a rule, commercially available hanging racks for ties and belts there is a special bracket located on the door.&If such detail is missing, it will replace the original hanger...
BETTER THAN HOOKS
If you rode into a new apartment and have not had time to nail in the bathroom hooks for towels, don't rush. That you will always have time to do. It is much easier and looks prettier...