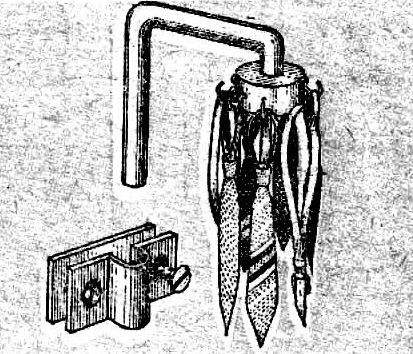 Usually it is used in the kitchen for hanging towels or crockery fully under cups and glasses. However, the capabilities of this design don't end there. For example, if you attach such a multilateral hanger in the wardrobe, it will immediately find its place ties, belts, straps. Here the hanger is convenient for the fact that she is turning: hanging on her all these things, push her to the wall and she would not interfere.
B. VLADIMIROV
Recommend to read
THE BELL IS CLUTCH
Famous people often have to lengthen the pipe, welding them. Typically, the junction is covered with coupling (length of another pipe, the inner diameter of which is slightly larger than...
THE QUARTET OF CYLINDERS
Technical progress in the design and construction of Amateur small engines in recent years has become particularly noticeable. The pioneer Amateur motor construction in our country was...