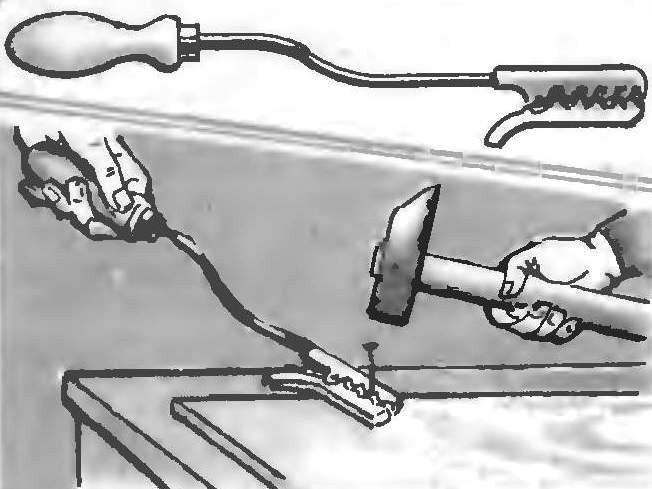 If the crocodile clip soldered to the curved steel rod with a handle from a file, you will get rid of the inconveniences associated with driving in small nails.
Recommend to read
NOV OLD RAZOR
The "grandfather" safety razors, which have long ceased to use it, there's one valuable part, of which it is possible to use for other purposes — it clip. Unscrew the components, remove...
TWO-HANDED FILE
Not so easy to prepare items large drachevym file. Most often, the difficulty lies in the fact that such a large tool is uncomfortable to hold only right hand and only press the top left...