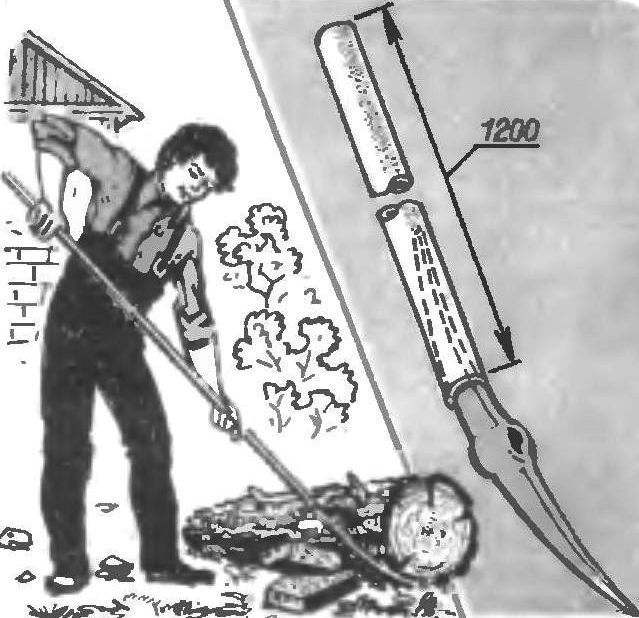 Sometimes when lifting particularly heavy items are scrap or Kyle. And yet arm is clearly not enough. Growths the tool with a piece of ordinary water pipe, as shown in the figure.
Recommend to read
CASE FOR SOLDERING IRON
...can be made from scrap pipe of appropriate diameter. The case will protect the working part of the tool during storage.   S. CHIRIKOV, Tallinn
AND PIPE — TOOL
When performing masonry great aesthetic importance is the jointing. Use to perform this operation cut tube Ø 10— 12 mm by bending it as shown in the figure.