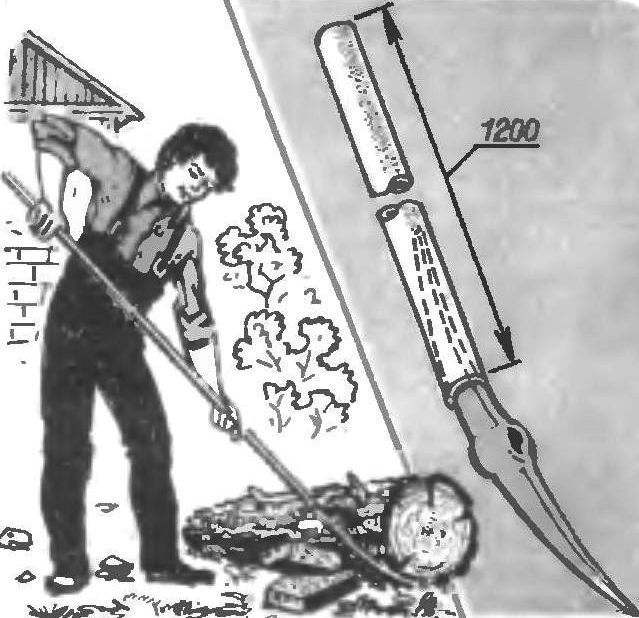 Sometimes when lifting particularly heavy items are scrap or Kyle. And yet arm is clearly not enough. Growths the tool with a piece of ordinary water pipe, as shown in the figure.
Recommend to read
SUPERESSENCE "LARGE FLEET"
The desire to create a "super ship", more powerful than any potential enemy of his class, at different times, was typical of the designers and crafters from different countries. But...
WITHOUT A DRILL
The hole in the metal plate can be obtained without drill: it is enough to bend it and work a round file or a needle file. This technique is especially useful when you want an oval hole....