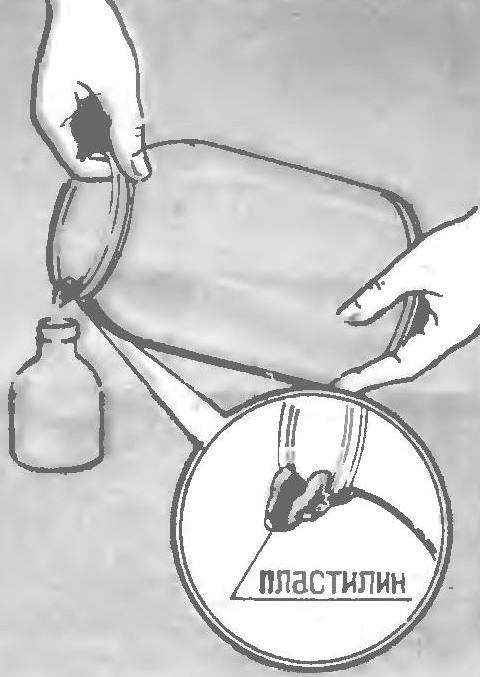 To from a larger container to pour the liquid down with a narrow neck, usually use a funnel. But the trouble Nastya to work with it requires another pair of hands to maintain it. And sometimes, after all, to imitate her.
Then take some plastic material — any, from clay to clay or putty — retreat on the edge of the tank spout: we guarantee that you will be able, without spilling a drop, to fill even a bottle.
Recommend to read
MODELIST-KONSTRUKTOR 1969-10
CONTENTS: 100 Letny since the birth of V. I. Lenin: R. Yarov. The locomotive in the memory of V. I. Lenin (2); Meet The V All-Union (6). Karting: M. Todorov, O. Shaev. Kursk maps...
"AERODZHIP": FROM DESIGN TO MACHINE
Student design Bureau of the Riga red-banner Institute of civil aviation engineers named Lenin Komsomol familiar to the readers of our magazine. Development of Riga have been...