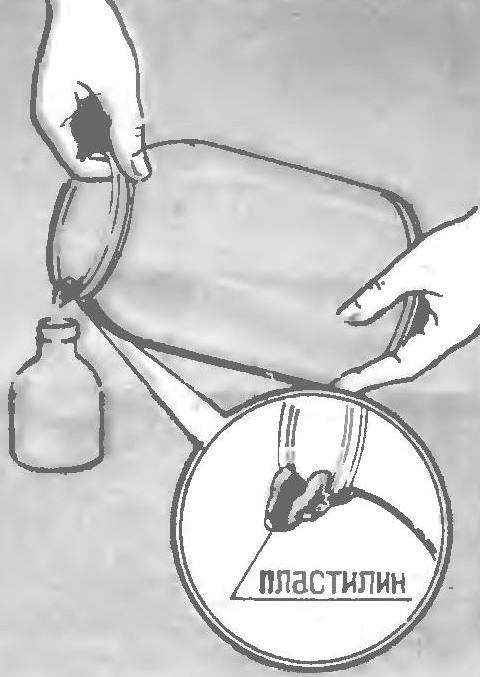 To from a larger container to pour the liquid down with a narrow neck, usually use a funnel. But the trouble Nastya to work with it requires another pair of hands to maintain it. And sometimes, after all, to imitate her.
Then take some plastic material — any, from clay to clay or putty — retreat on the edge of the tank spout: we guarantee that you will be able, without spilling a drop, to fill even a bottle.
Recommend to read
AUTOMATIC PROTECTION OF ELECTRONIC CIRCUITS
Electronic devices based on microprocessors and integrated circuits are less sensitive to the parameters of the supply voltage. To ensure the safe operation of these devices use voltage...
THE MEZZANINE ON THE CEILING…
In the close quarters, it turns out that we can not guess to use a virtually empty area, as the ceiling around the fixture can be arranged if small mezzanine. In many homes the kitchen is...