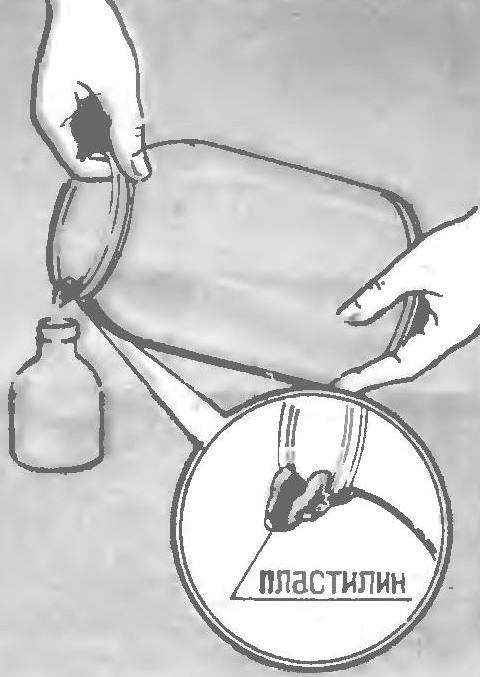 To from a larger container to pour the liquid down with a narrow neck, usually use a funnel. But the trouble Nastya to work with it requires another pair of hands to maintain it. And sometimes, after all, to imitate her.
Then take some plastic material — any, from clay to clay or putty — retreat on the edge of the tank spout: we guarantee that you will be able, without spilling a drop, to fill even a bottle.
Recommend to read
THROUGH THE BOTTLE INTO THE TANK
We tend to get rid of things that seem useless. But they say there are no rules without exceptions. Some items can be useful and after using them for their intended purpose. For example,...
WITHOUT A FUNNEL
Now in use many soft plastic bottles, cups, jars. To all the other advantages of such packaging is the fact that with its help. you can drink fluids in narrow vessels even without...