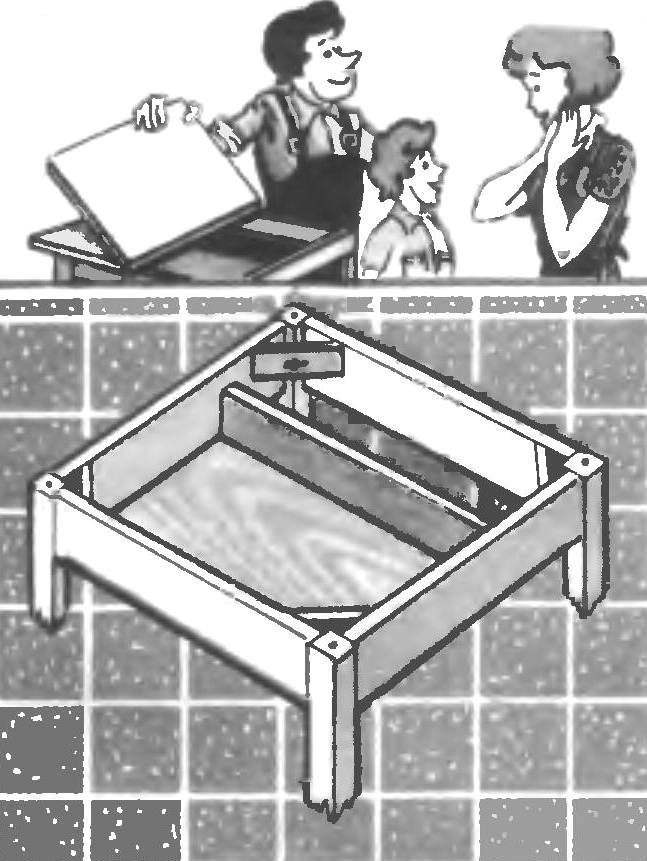 Chetyrehmillimetrovoy Small sheet of plywood, 10 mm thick plate, nails or screws: all this is enough to make an extra drawer in the kitchen table with a folding cover. It is possible to store kitchenware that those housewife rarely uses.
A. LARIONOV
Recommend to read
ITS INSTRUMENTAL
Product handling abrasive tool (grinding) in most cases is finishing and finishing operation, ensuring high-purity and surface quality. Use it for rough work — cleaning workpieces from...
THE TUBE IS IN THE ROLE OF THE GRAVER
Furniture, decorated with different shaped pads, looks nice. But to run any profile requires a special tool. The simplest may be a conventional steel tube with a razor-sharp edge. If...