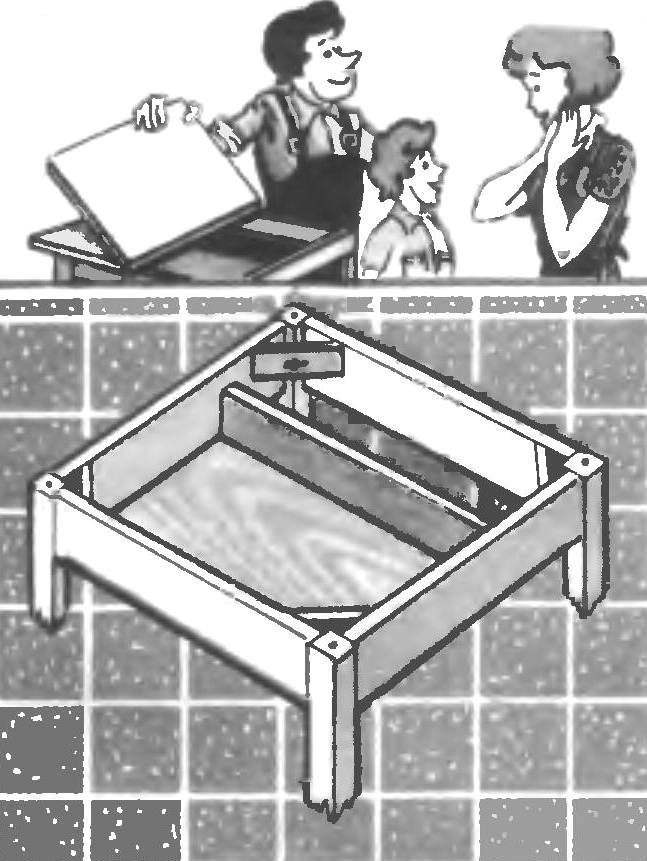 Chetyrehmillimetrovoy Small sheet of plywood, 10 mm thick plate, nails or screws: all this is enough to make an extra drawer in the kitchen table with a folding cover. It is possible to store kitchenware that those housewife rarely uses.
A. LARIONOV
Recommend to read
LUCKY THE DRAGONFLY
The first USSR championship flying micro models. It was held in 1990 at the Palace of sports "Dynamo" (room category III, altitude up to 30 m), but due to the lack of advertising and...
DRYING CELLARS
Effectively dry cellar will help the old 10-litre bucket in the bottom is drilled several holes or instead of the bottom is placed a large mesh and a bucket is installed in the cellar...