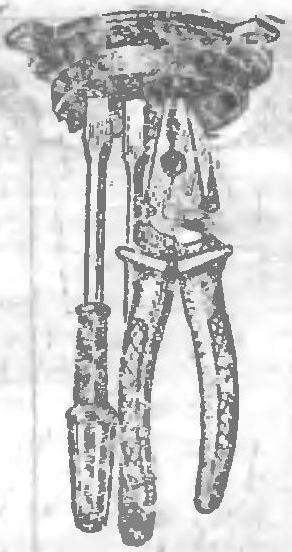 Though served the old speaker, and his ring magnet is still strong. Use it for hanging tools. Hold it firmly on any metal surface, for example, repaired the machine, so that the necessary hand tools will be always at hand and small fasteners do not get lost in the grass. Under full wooden Cabinet, rack it is possible to strengthen the steel disk privernuty screws.
Recommend to read
THE INSTRUMENTAL IMPROVISATION
Every GameSpy master keeps his tools in different ways. Most often just keep them in an old suitcase or a crate of parcels in a closet or in the attic, folded haphazardly. Here is a...
HAMMER IN THE MAIL
Of all the impact tools — an axe, a sledgehammer, a pick, and others more in the process suffers hammer: slip a large nail or chisel is not lost on its wooden handle. To protect her from...