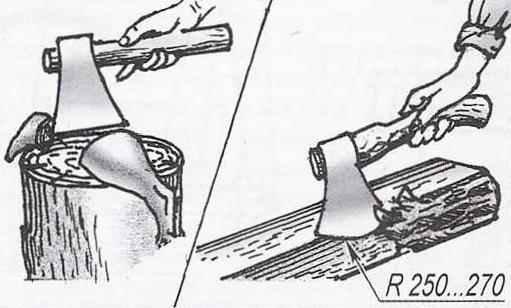 Ax with a straight blade is used successfully in meat cutting, but for chopping wood it is not suitable: there are much more efficient is the blade of the carpenter type, with a rounded sharp edge. It is better enters the wood easily separates the chips. Therefore, the axe of a carpenter blade must be rounded 250 — 270 mm.
Recommend to read
THE SOLDERING IRON IS A NEW SOLDERING IRON TIP
In the practice of Amateur radio is the most time consuming and delicate work — installation of components on the Board. I propose to do to upgrade the soldering iron. Instead of the...
THE SCREEN-GRID
Offer a convenient way to store lattices for the bathroom. They should be using metal hooks to hang over the edge of the bath in Thane they will not take the place of, and in addition,...