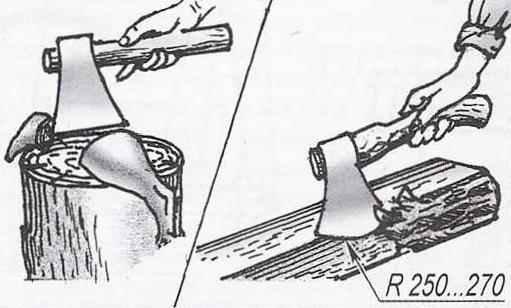 Ax with a straight blade is used successfully in meat cutting, but for chopping wood it is not suitable: there are much more efficient is the blade of the carpenter type, with a rounded sharp edge. It is better enters the wood easily separates the chips. Therefore, the axe of a carpenter blade must be rounded 250 — 270 mm.
Recommend to read
TRAILER "COMPROMISE"
With the approaching holiday period, many tourists (especially family) start to think about how and where they will Park and ride to live at the camp or on wheels, equipped with...
ROCKET "07"
Rocket "07" — the first rocket was working 2nd brigade Gird (Group of study of reactive motion), led by K. M. Tikhonravov. To work in Gird M. K. Tikhonravov has gained extensive...