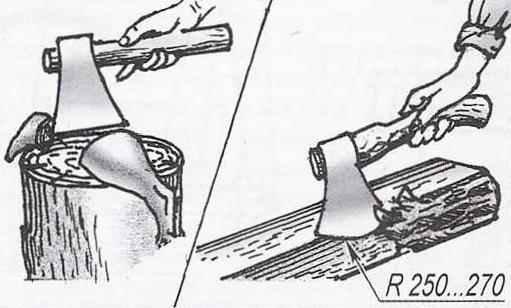 Ax with a straight blade is used successfully in meat cutting, but for chopping wood it is not suitable: there are much more efficient is the blade of the carpenter type, with a rounded sharp edge. It is better enters the wood easily separates the chips. Therefore, the axe of a carpenter blade must be rounded 250 — 270 mm.
Recommend to read
DOUBLE CLAMP
Details of the processing here is a simple clamping device can successfully replace table vise.
HECK WITH THE FUSE
To turn the latch in a secure lock will help you handle the handwheel from the tap.