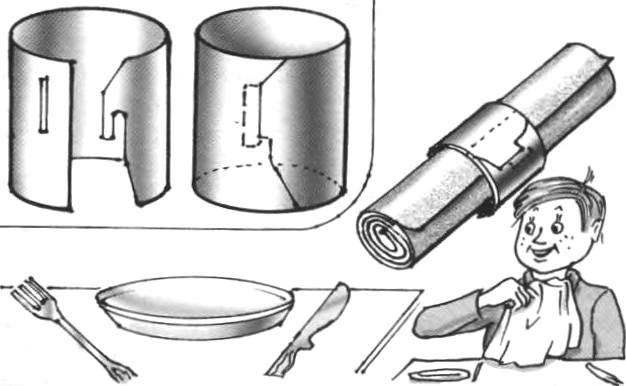 Solemn or festive table sets forth certain requirements for serving: to plate, Cutlery and glasses were located in the prescribed manner, and napkins were beautifully enclosed in a special ring of Nickel silver or silver. However, for more modest family feasts, you can not use the less convenient self-made rings cut from shiny metal cans of drinks. As is clear from Fig.
Recommend to read
HEAVYWEIGHTS BLUE TRACKS
Today, we first introduce you to the most massive representatives of the ship-class F1-V. This high-speed RC ships with engines working volume of 10 to 15 cm3. One of the most successful...
"LASONIC" FROM CHEBOKSARY
Double car "Alison-nick-2" specially constructed for movement in urban environments. Therefore, before designing, I have formulated the main requirements that had to meet the future...