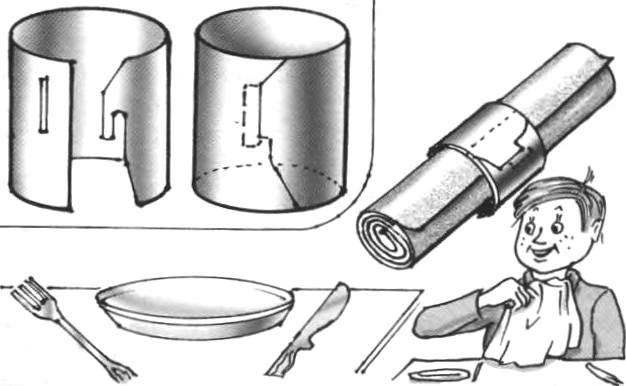 Solemn or festive table sets forth certain requirements for serving: to plate, Cutlery and glasses were located in the prescribed manner, and napkins were beautifully enclosed in a special ring of Nickel silver or silver. However, for more modest family feasts, you can not use the less convenient self-made rings cut from shiny metal cans of drinks. As is clear from Fig.
Recommend to read
NOT A TRUCK, AND LUCKY
Even a teenager will be able to cope with a large metal flask of water or heavy gas cylinders, driving them to the house without the help of a truck, but only because that's such a...
"THE SECRET" INSTRUMENTAL
If in your workshop or garage is no place to neatly place the tools fix the spring clamps on the folding shelf. In the off position, the tool locks firmly turntable or special latches...