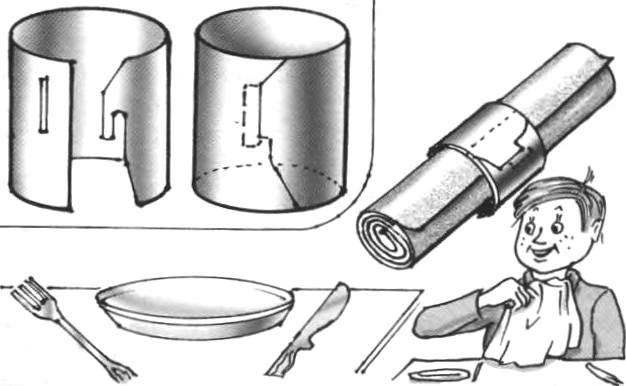 Solemn or festive table sets forth certain requirements for serving: to plate, Cutlery and glasses were located in the prescribed manner, and napkins were beautifully enclosed in a special ring of Nickel silver or silver. However, for more modest family feasts, you can not use the less convenient self-made rings cut from shiny metal cans of drinks. As is clear from Fig.
Recommend to read
ELECTROCITY
Somehow I read in your magazine the article "rainbow on aluminum" and remembered a very convenient way of drawing figures and inscriptions on metal. Brush for these works is a glass tube...
PAN SAFER
Offer to improve a closure for closing window frames: it a metal plate with a slot for fixing the "tongue" needs to be set obliquely, as shown in the figure. Now, if zakryvanii frame in...