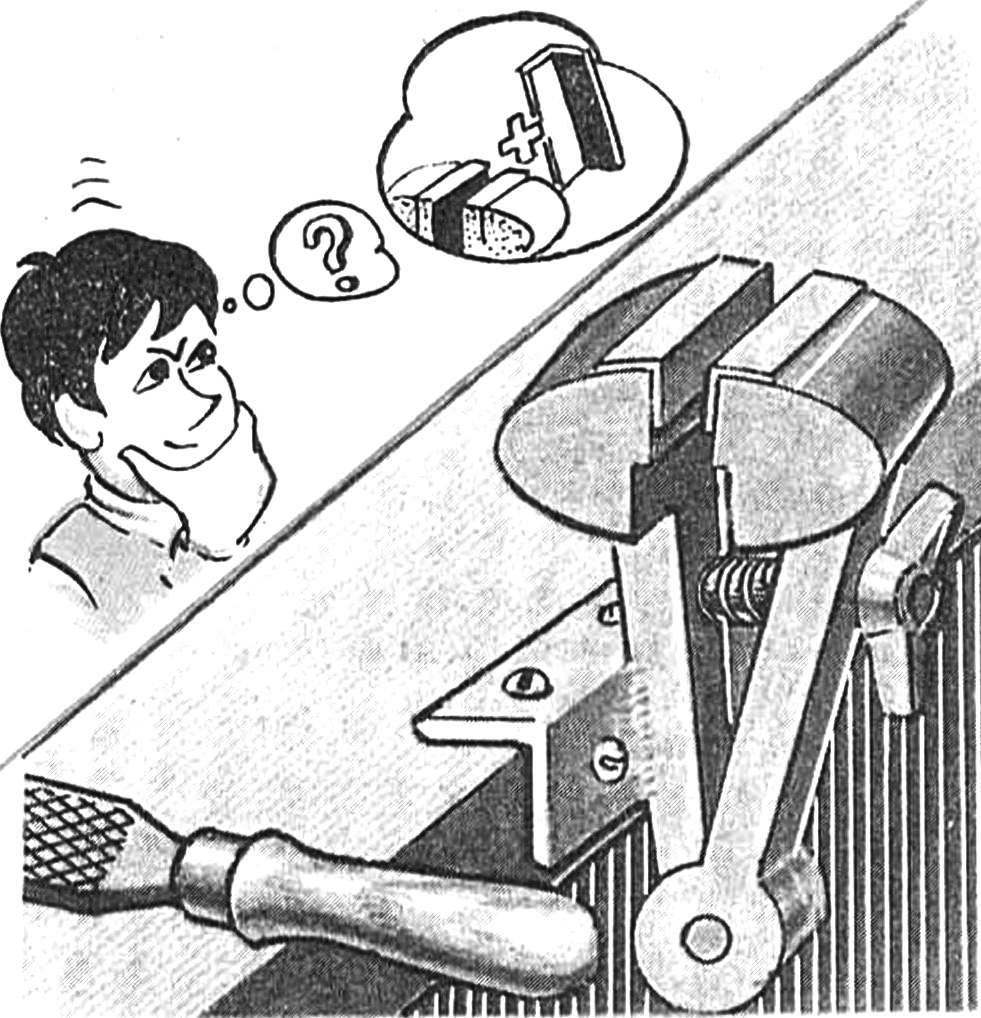 If the hand is not stationary clutches, and they are necessary for any home business, enjoy manual. To the jaw clutches, which does not bear a clamping screw with head-lamb, weld the angle steel 40X40 mm, pre-drilled four holes for screws of Ø 6 mm. Where the holes should be placed so that the screws don't intersect in the same plane. It remains to attach the vise to a workbench, and they are ready to work.
Recommend to read
SUPERPOLITIK JUNIORS
Attempts to use the competitions to openly simplified educational technology in the classroom cord aerobatic models, naturally, can not give good results even when well developed the...
THE TRESTLES FOR GROWTH
Usually the wooden box is designed for sawing long logs. A small improvement will allow you to get on them and a small churbachki. To do this, enough in the middle of the nail at an...