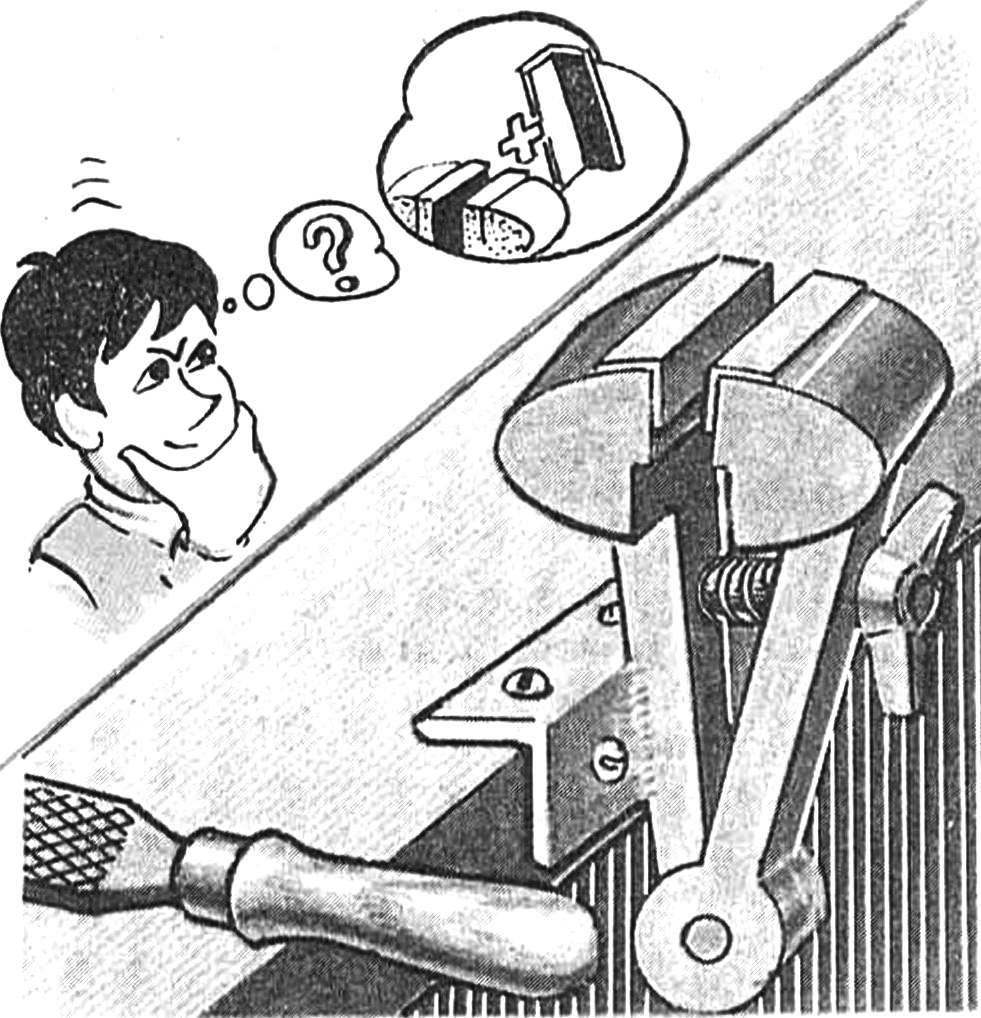 If the hand is not stationary clutches, and they are necessary for any home business, enjoy manual. To the jaw clutches, which does not bear a clamping screw with head-lamb, weld the angle steel 40X40 mm, pre-drilled four holes for screws of Ø 6 mm. Where the holes should be placed so that the screws don't intersect in the same plane. It remains to attach the vise to a workbench, and they are ready to work.
Recommend to read
CLAMP IN SIZE
If you need a clamp of a certain size, it can be made from what is at hand: steel rod, strip, angle or profile. Making them need the bracket, drill holes in it and threaded (or welded...
IF NO CLAMP
Support the work piece on the table, the workbench, impact glue sticks, drill the plate pack — in these and many other cases not to do without clamps, but not one, but several and...