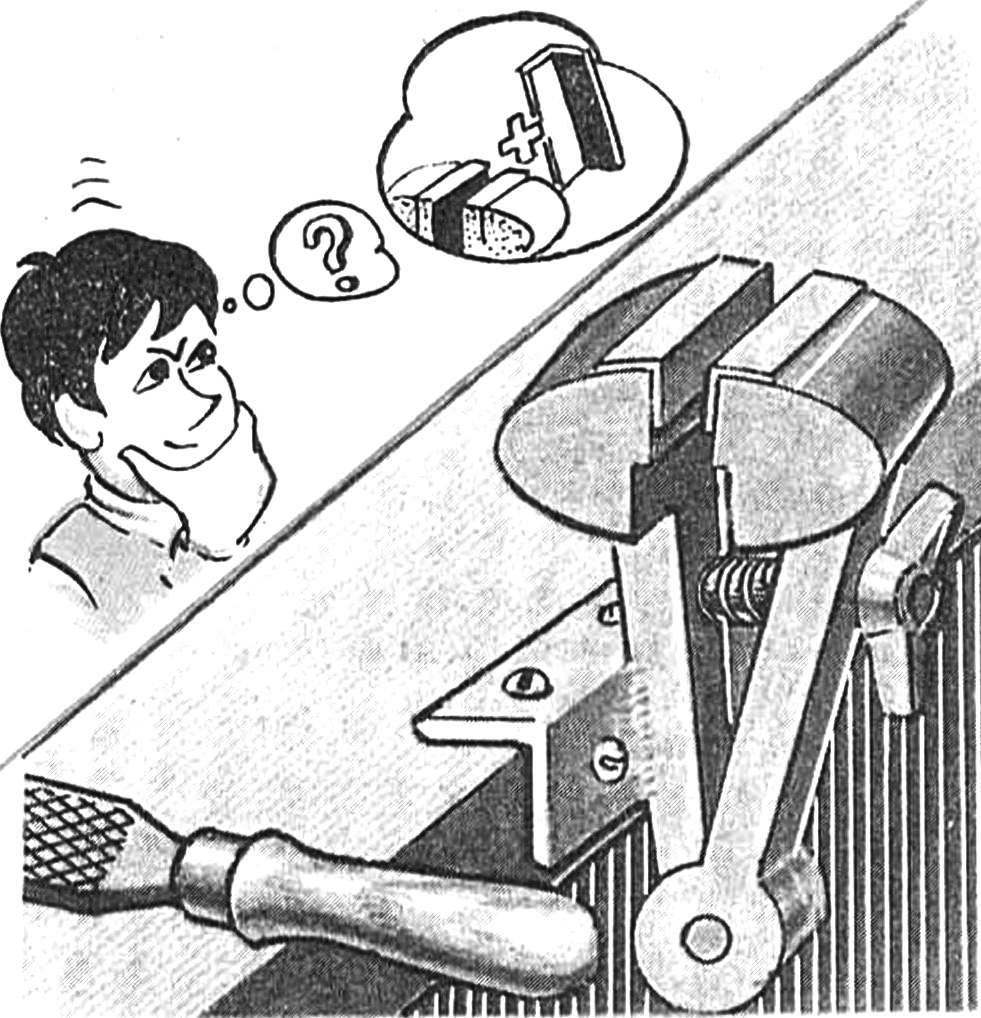 If the hand is not stationary clutches, and they are necessary for any home business, enjoy manual. To the jaw clutches, which does not bear a clamping screw with head-lamb, weld the angle steel 40X40 mm, pre-drilled four holes for screws of Ø 6 mm. Where the holes should be placed so that the screws don't intersect in the same plane. It remains to attach the vise to a workbench, and they are ready to work.
Recommend to read
ELOCHKA, GORI!
Among the many electronic devices a special place is occupied by a simple acoustic alarms, sensors which thanks to its versatility can be used in the home is almost unlimited: from...
The Il-102
After Sukhoi in an unspoken competition to build aircraft of the battlefield joined OKB S. V. Ilyushin. The main difference between the Il-102, su-25 table a second cockpit for the...