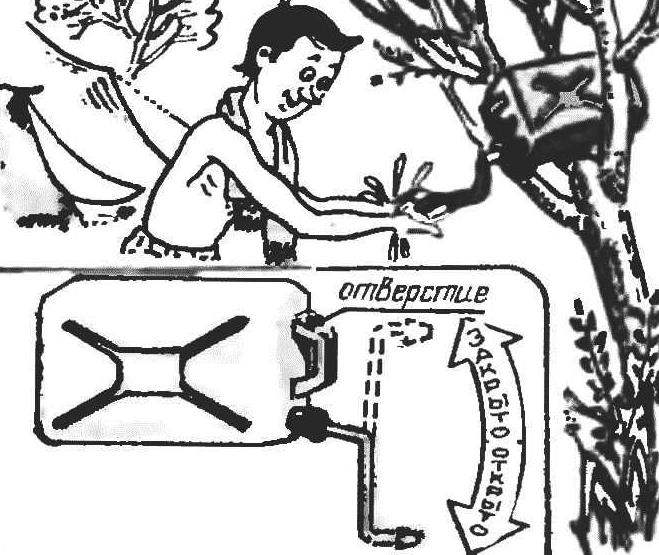 Sink can be made of ordinary plastic cans of 5 litres and curved, as shown in the figure, a metal tube. Tightness is ensured by a gasket made of thick rubber, is placed in the tube. The loss of water, debris and insects are excluded. Useful this design both for tourists and motorists, and owners of garden plots.
Recommend to read
FLYING CRUISER K-7
K-7 is a Soviet multi-purpose aircraft pilot-giant design Bureau K. A. Kalinin. Was developed in the early 1930-ies, using original engineering solutions, new technologies and materials....
CLASS FSR, THE OPTION OF "HYDRO"
In our journal No. 10, 1985 was first told about the devices of a new class of FSR-N and the rules of the competition. Judging by reader's mail article attracted the attention of many...