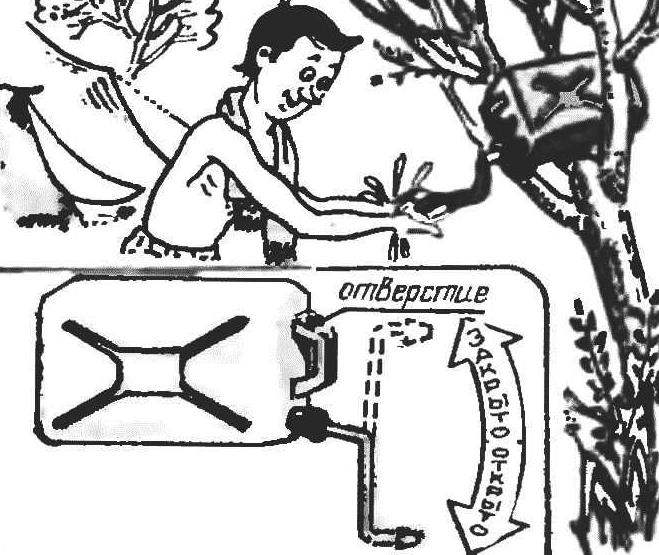 Sink can be made of ordinary plastic cans of 5 litres and curved, as shown in the figure, a metal tube. Tightness is ensured by a gasket made of thick rubber, is placed in the tube. The loss of water, debris and insects are excluded. Useful this design both for tourists and motorists, and owners of garden plots.
Recommend to read
BENCH TAVERN
Usually a small supply of potatoes is in the house constantly. Keep it in the cold (which is a large part of the year) in the kitchen: in bag, box or bucket. But such containers, except...
WITH THE BRAND OF "UT"
In the fields of student production teams s the collective farm named after civil war hero Peter Redneck way to find a car. With the appearance of the tractor as the tractor. But look...