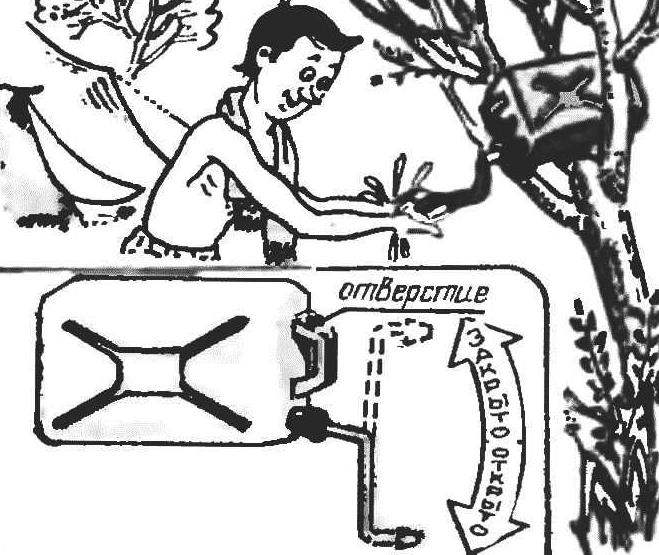 Sink can be made of ordinary plastic cans of 5 litres and curved, as shown in the figure, a metal tube. Tightness is ensured by a gasket made of thick rubber, is placed in the tube. The loss of water, debris and insects are excluded. Useful this design both for tourists and motorists, and owners of garden plots.
Recommend to read
TUBE MADE OF… WIRE?
Yes, this is possible, especially if you want to have it repeatedly or intricately curved. To obtain it really is possible to resort to a copper wire that is tightly the circumferential...
NOT WATER, AND CLEAN
To the well-known options for self-cleaning clogged sewer pipes want to add your own, repeatedly proven in practice. I use for these purposes gofrirovannyi plastic hose, usually used for...