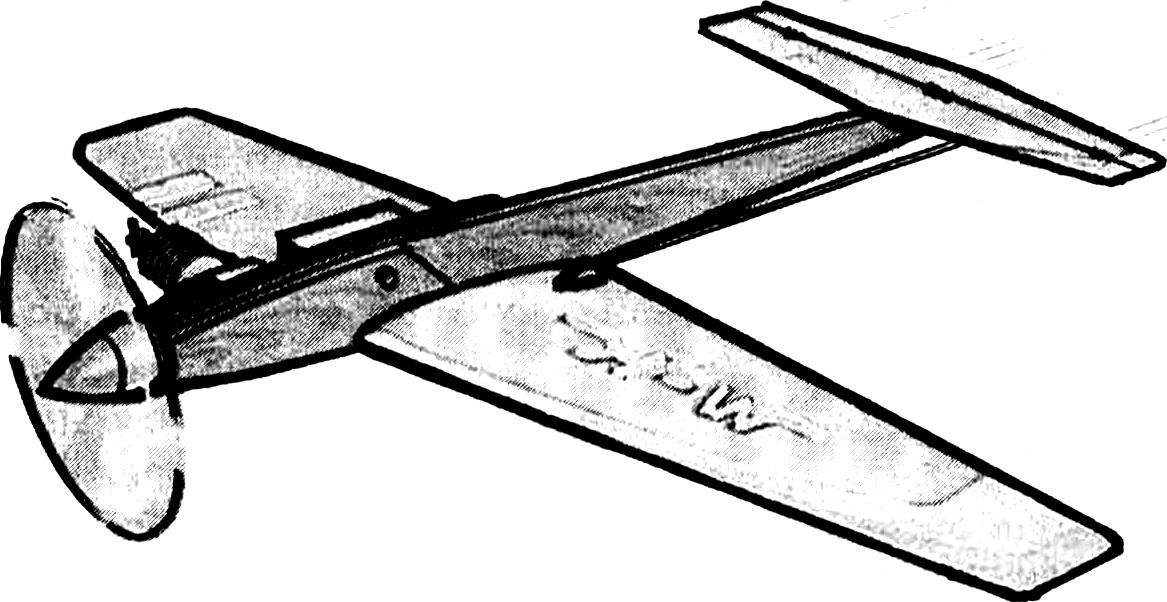 We offer young modelers-koretnikov apparatus of the class F2A designed to meet the standards of the 1st and 2nd digits. Power circuit model is simplified, as the technology of manufacturing of all parts and components that enables to build such high-speed cord member in the club of the second year. Aerodynamic design progressive, Odnokolenko type. However, to facilitate the piloting system of the engine scheme is supplemented by a small external polacrilin, helping to ensure a smooth transition modes. Developed the stabilizer also serves to simplify flying on takeoff and landing.
The advantages of the proposed device can be attributed to its multiplicity. Suffice it to say that while maintaining the basic exterior dimensions were built three completely different design and all of them showed good flight characteristics.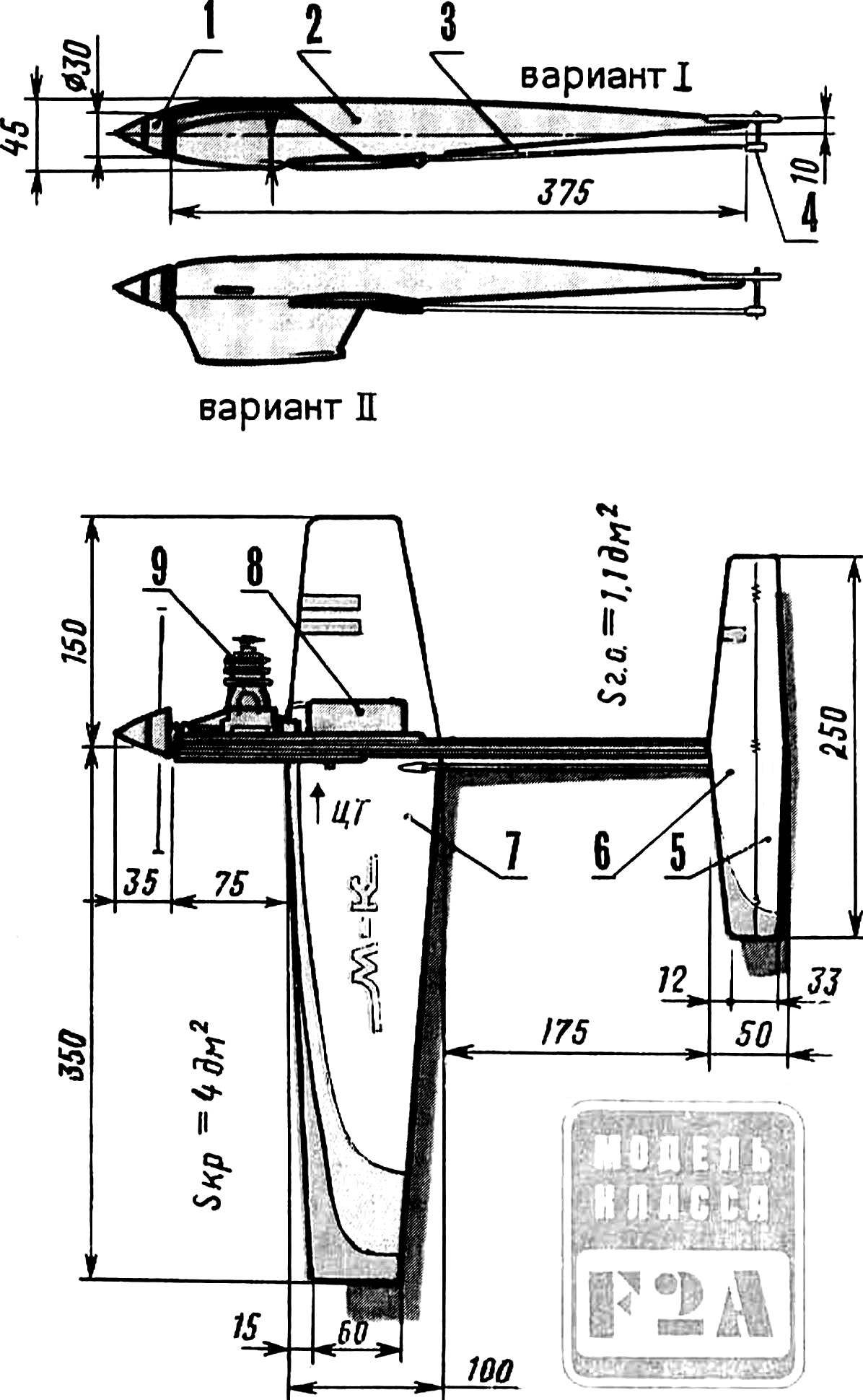 Control line speed model airplane with motor working volume of 2.5 cm3:
1 — spinner, 2 — body, 3 — pull rudder, 4 — horn, 5 — Elevator, 6 — stabilizer, 7 — wing 8 — fuel tank, 9 — engine KMD-2,5. The main modification of the flat volume of the fuselage is shown the variant with kapatiran engine.